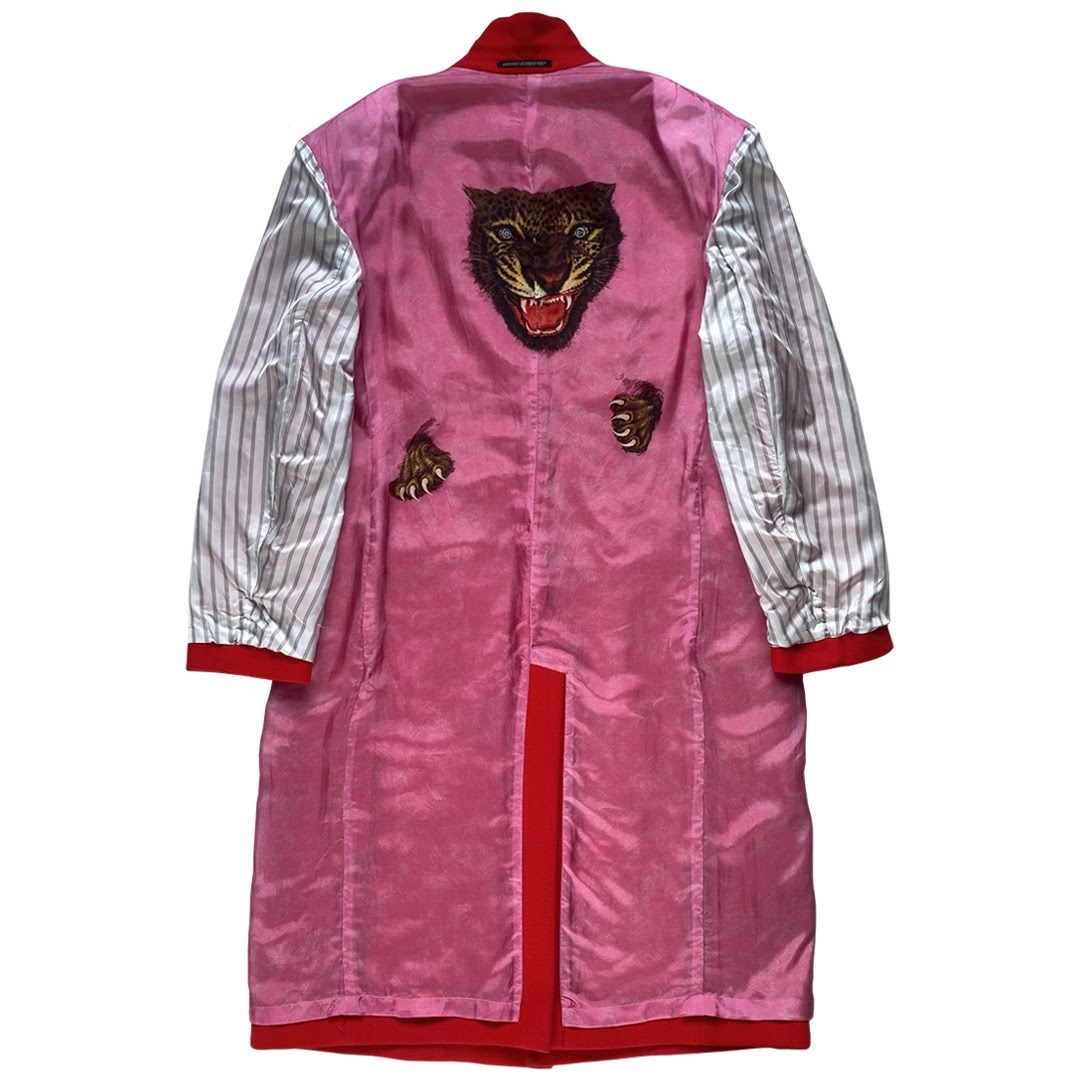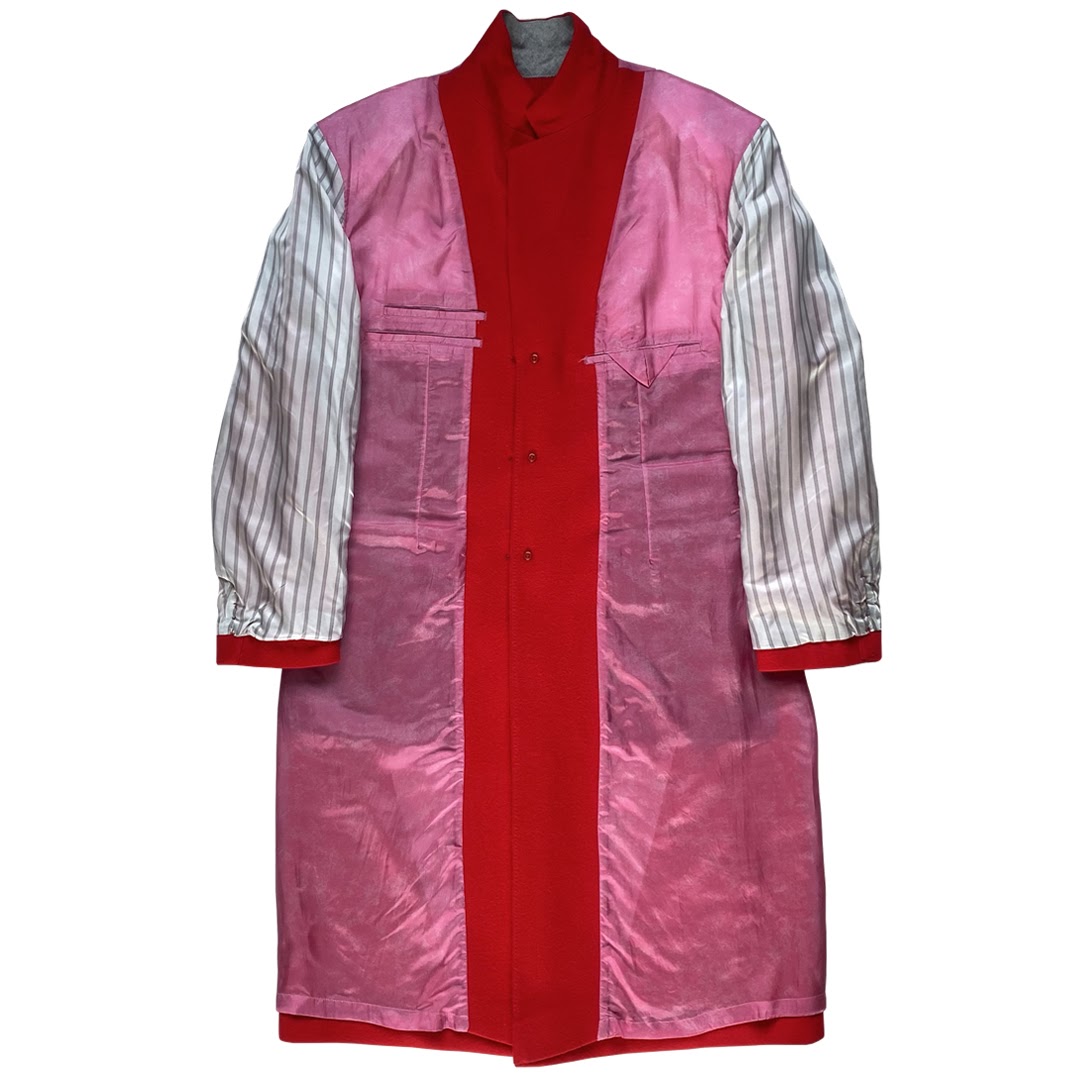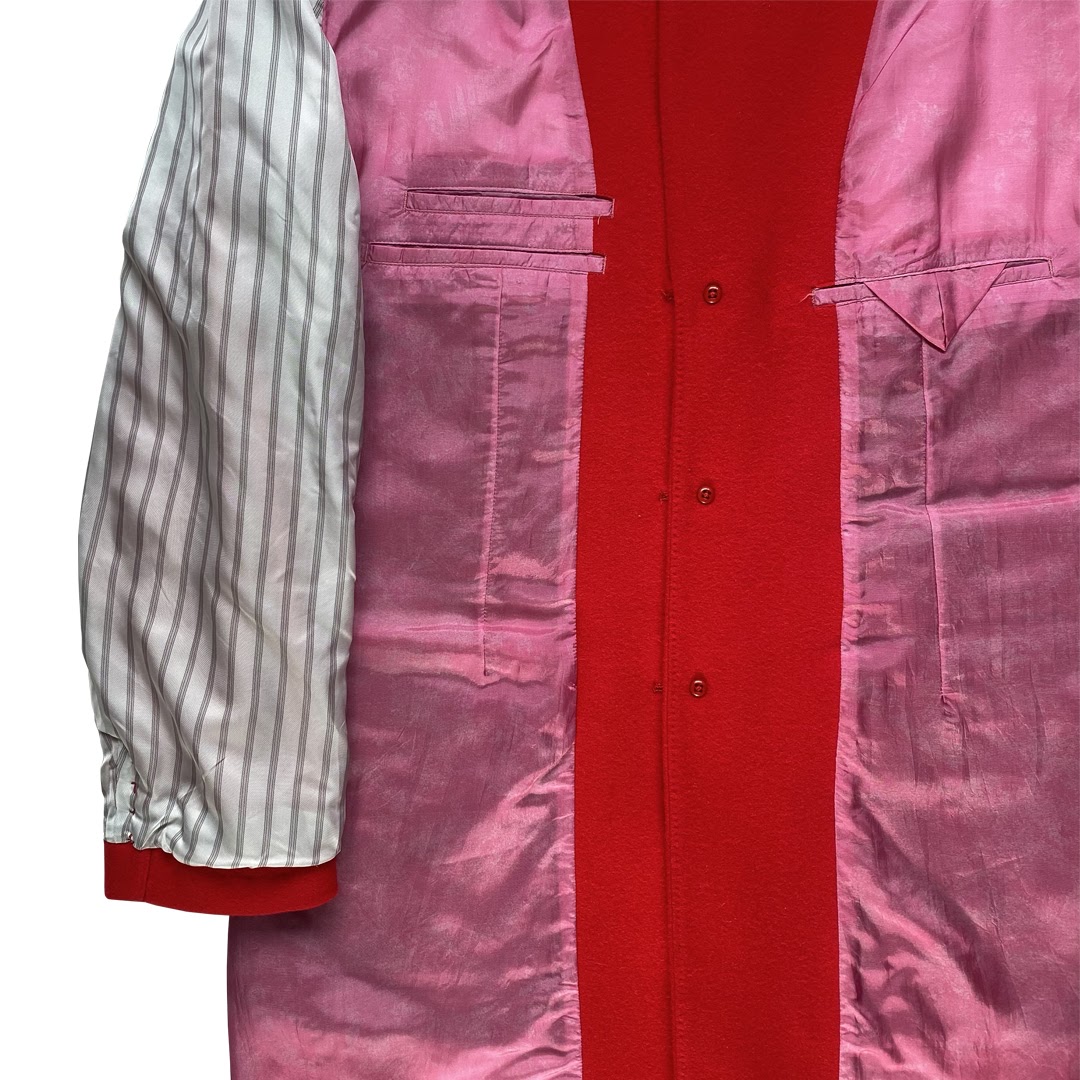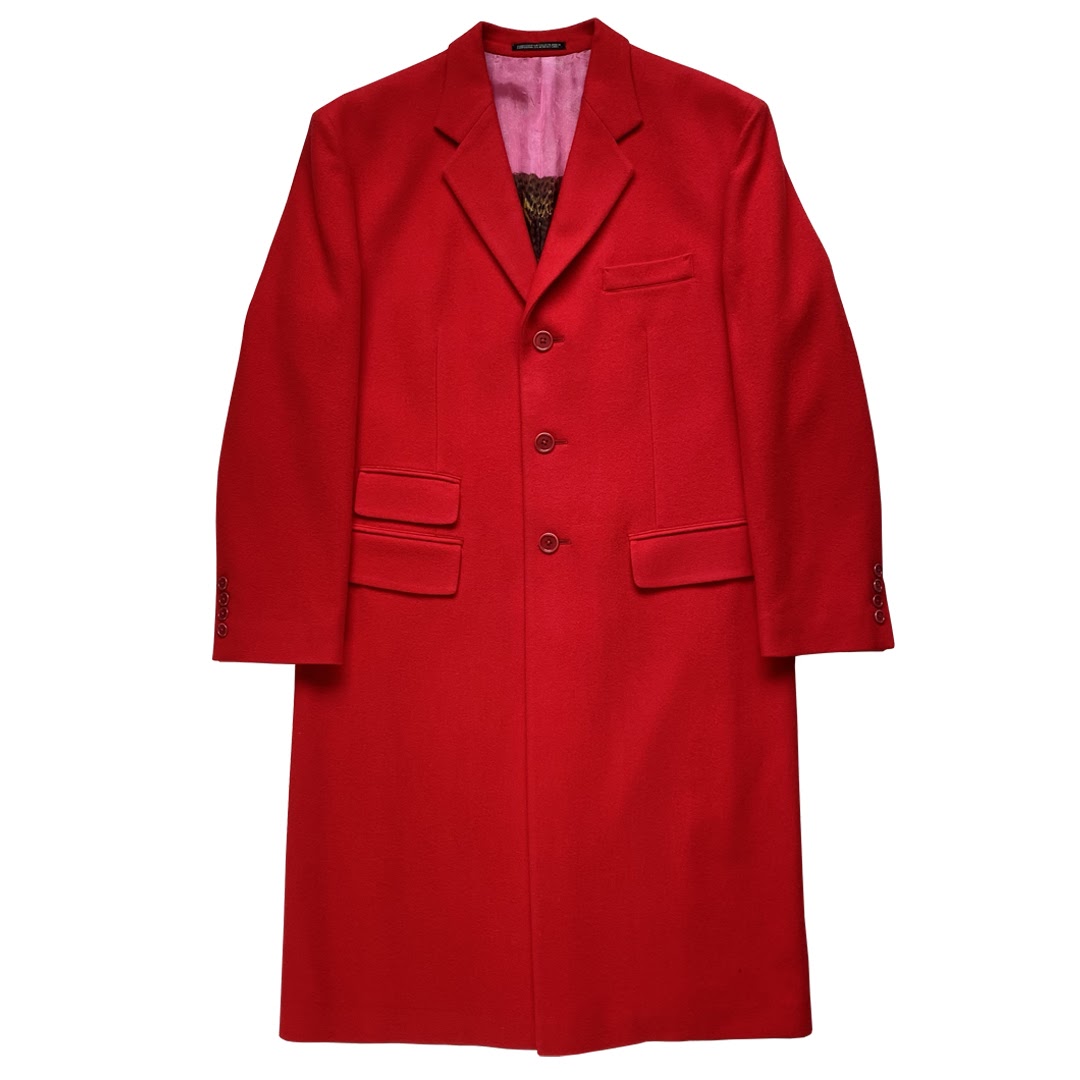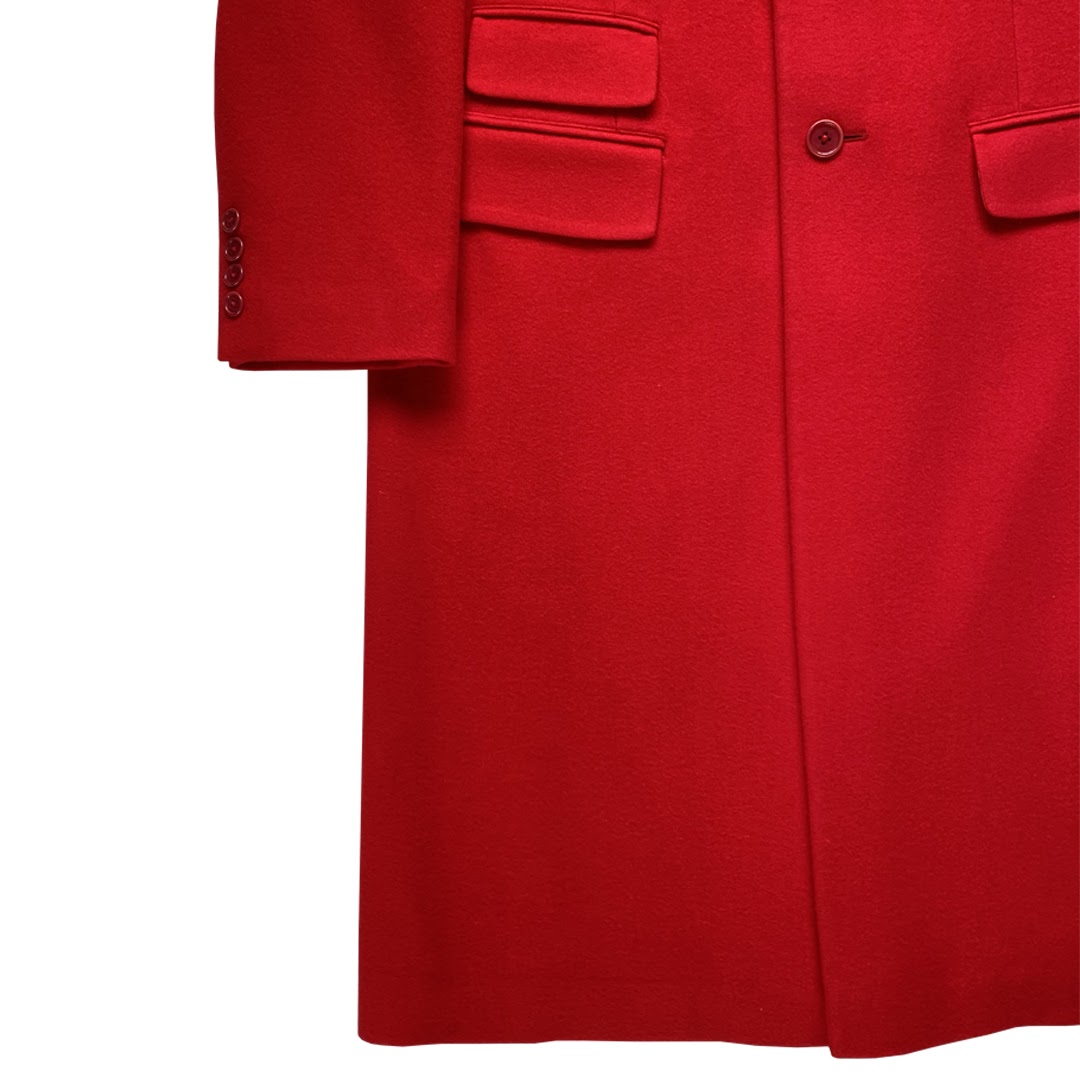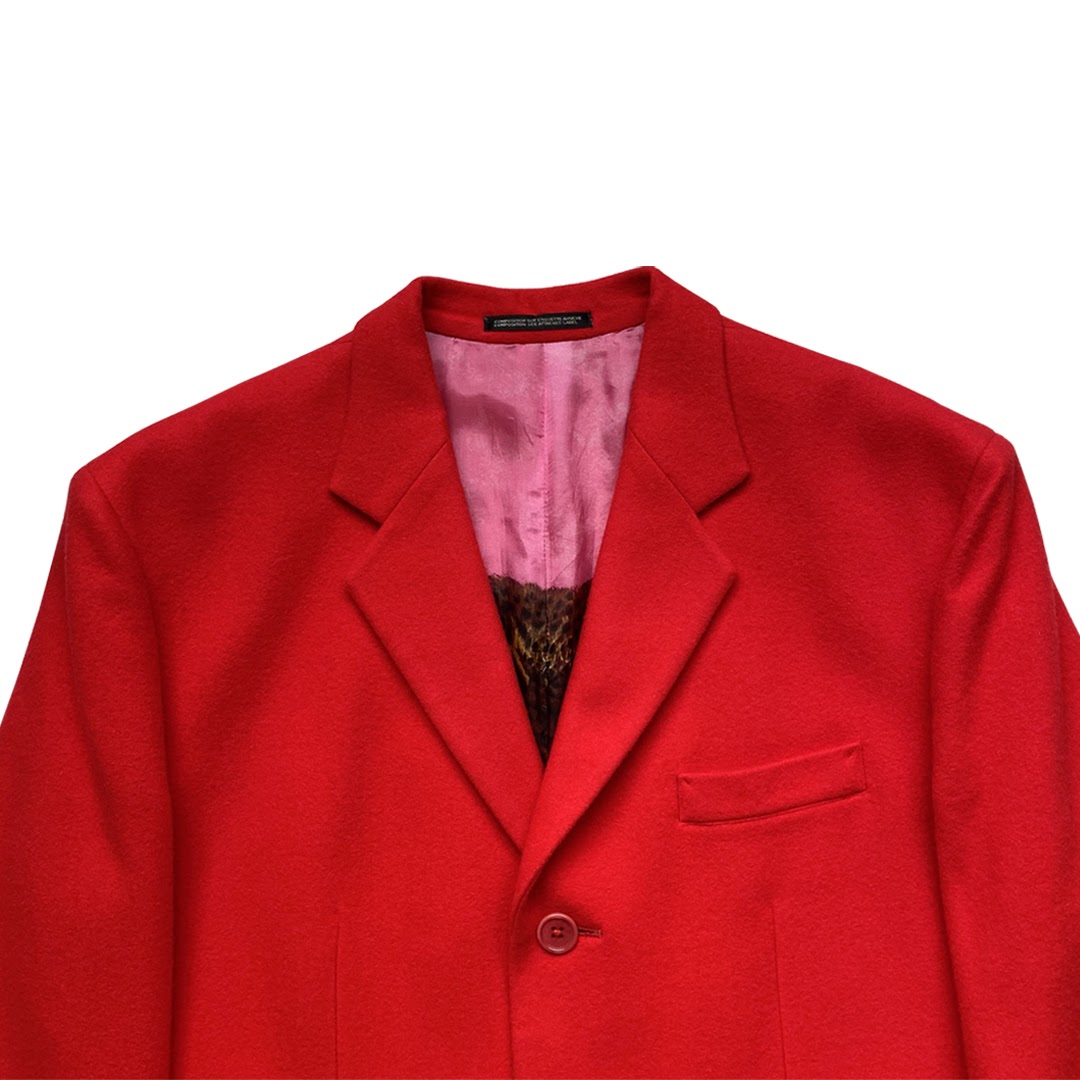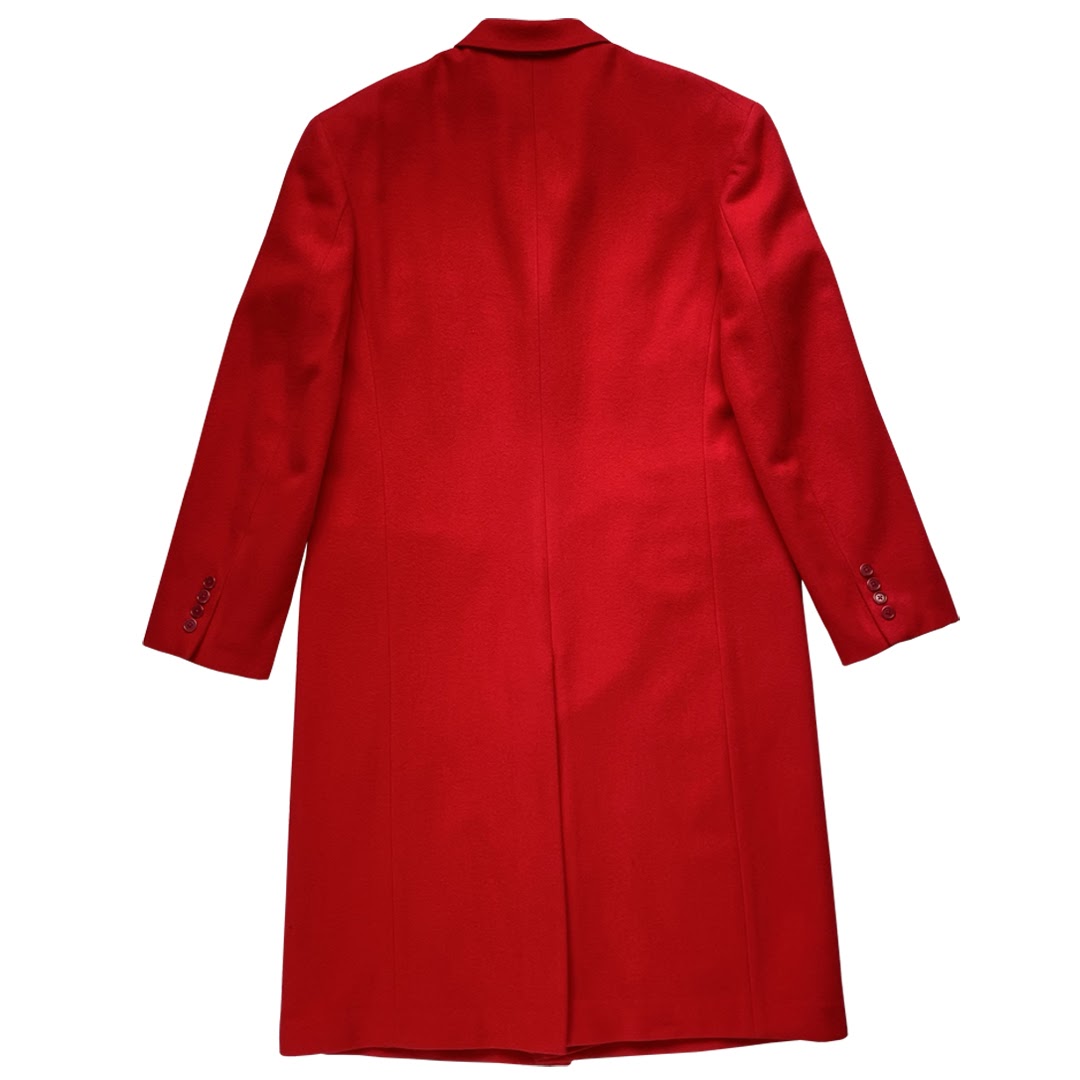 Yohji Yamamoto, Pour Homme, A/W 2009 Tiger Lining Chester Coat

For his AW 2009 collection, the mood of the show was casual. There were continual plays on the airing of intimates, with boxer shorts worn over trousers, pyjamas under suit jackets and crombies turned inside out to reveal elaborately printed satiny linings. Featuring a range of cross purposed garments, this collection does feature his preferred shades of black, grey and navy but with a few surprising splashes of shocking pink and a range of animal and spotted prints.

The 'right' side of the coat is constructed in a deep red densely woven wool/rayon blend. The coat features structured boxy shoulders, a sharply tailored body which drapes beautifully. Three flap pockets are seen finally being finished with a three-button closure. The most striking element of the piece is, of course, the printed inner lining which features a menacing depiction of a tiger as if bursting through the fabric, against a soft baby pink Cupro. As is the theme of the collection, the wearer is encouraged to turn this piece inside out to showcase the bold graphics if they so choose.

Size 3.