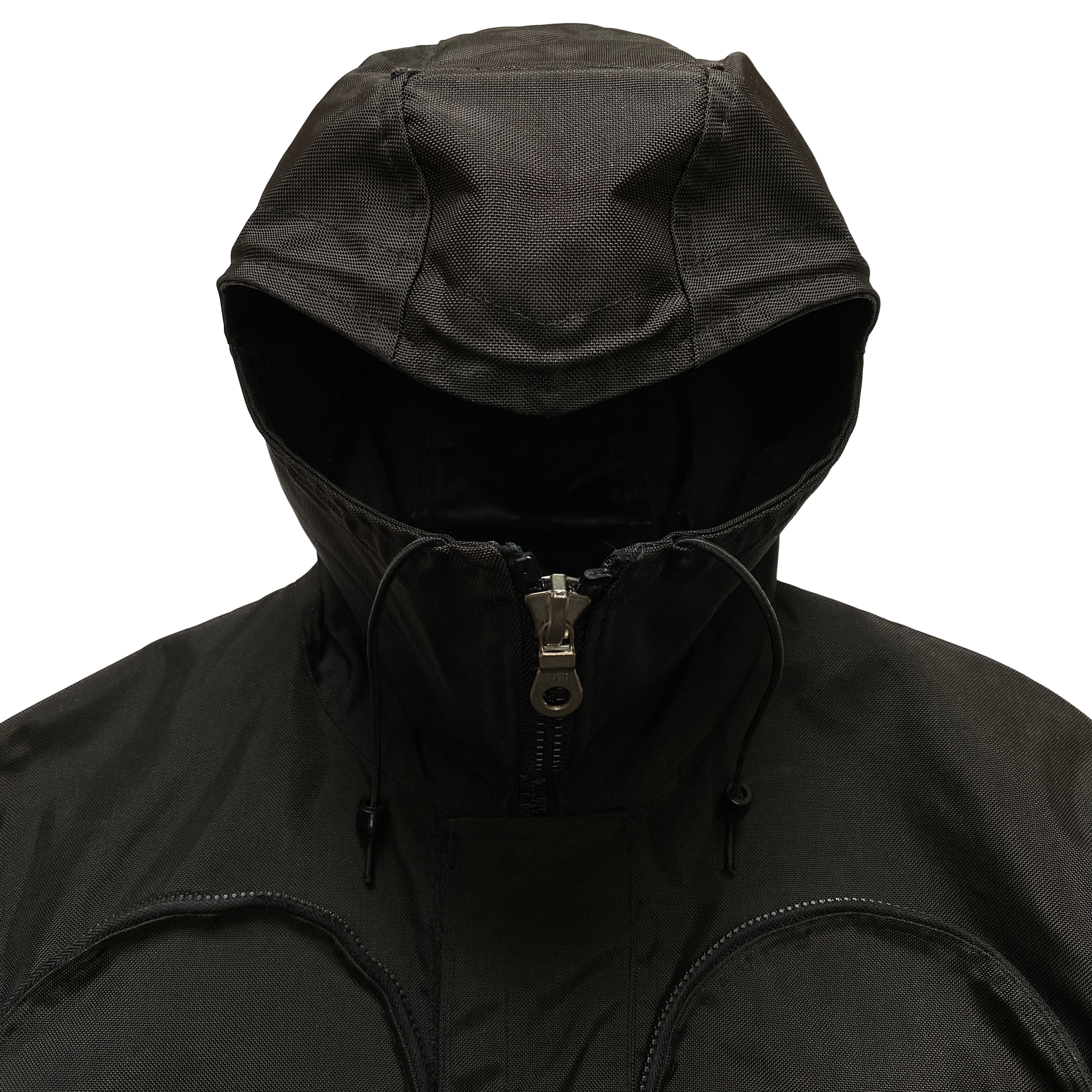 Vexed Generation, A/W 1996 Neoballistic Nylon Ninja Parka


"Black hooded coat made of high tenacity nylon. The coat fastens centre front with a black Riri zip and velcro. The lower front panels, the centre back going up over the hood, and the whole of the bottom back of the coat feature herringbone shaped padding. The hood has lower flaps that can be closed over the face and fasten with velcro. The upper part of the hood opening is designed to be pulled tighter with a drawstring (missing). It has two large pockets on each breast which are curved at the top and fasten with black Riri zips and two pockets at the hips under the padding. The bottom of the coat is shaped so that it can be fastened through the legs with webbing and a buckle and there are two short pieces of black elastic at the bottom of each side seam. There is a velcro tabbed pocket on the left upper sleeve designed for a face mask." - Westminster Archive

Not only does this piece boast incredible detailing, the material used was a reaction to the British state using technology against its citizens. The nylon is knife and fire retardant and the added padding is place strategically in the pelvis, groin, kidney and spinal areas. A must have item for any Vexed Generation enthusiast or collector. Made in England.

Size L.

Chest : 60cm
Shoulders: 52cm
Sleeve length: 68cm
Length : 100cm

Condition 8/10 (replacement zipper stopped, a few marks and minor cuts to the outer).