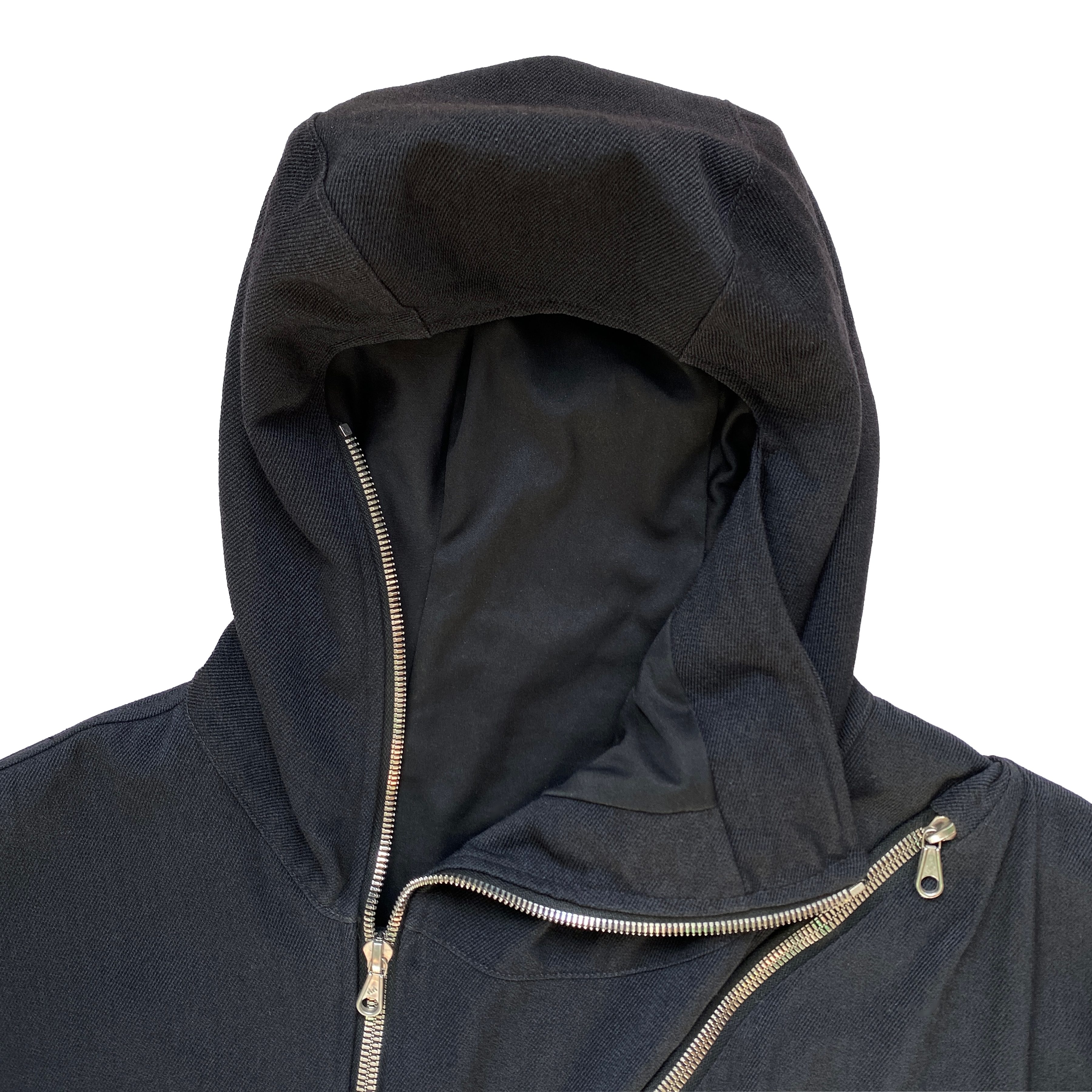 Vexed Generation was born as a passion project between Adam Thorpe and Joe Hunter in 1994. The subversive collections consisted of pieces equipped with agendas that protected and enforced the message of the people. With surveillance, air pollution, and other infringements of civil rights which were happening in the UK at the time, their reaction to it birthed the brand.

The 'Ninja' hood design is one of Vexed Generation's most iconic statements the brand made. Introduced for A/W 1995-1996, it was one of the label's most popular unisex designs and reissued every year until its demise. Lorraine Gamman and Vexed co-founder Adam Thorpe explain. "The Vexed Ninjahood and high collar jacket are so-called because of the anonymity they offer the wearer. The high collar performs a dual functionality, masking the wearer's identity and providing a housing into which a respiratory filter may be fitted to 'clean' urban air".

Here we have an incredible piece from the 1997 collection, the outer of the parka constructed in a Wool/Nylon blend (Cordura) with a polyester and acrylic lining. The details included with the jacket include the statement 'Ninja Hood', a large RiRi zipped chest pocket on the left with a small flap pocket on the right. A large kangaroo pouch pocket at the lower of the parka is split by the double-edged RiRi zipper and the signature velcro pocket is seen on the left upper arm. Lastly, the cuffs and double layered with adjustable bungee cords and a large box pleat runs down the back.

Size XL.

Chest: 67cm
Shoulder: 54cm
Back length: 96cm Front length: 88cm
Length: 61.5cm

Condition 9.5/10.