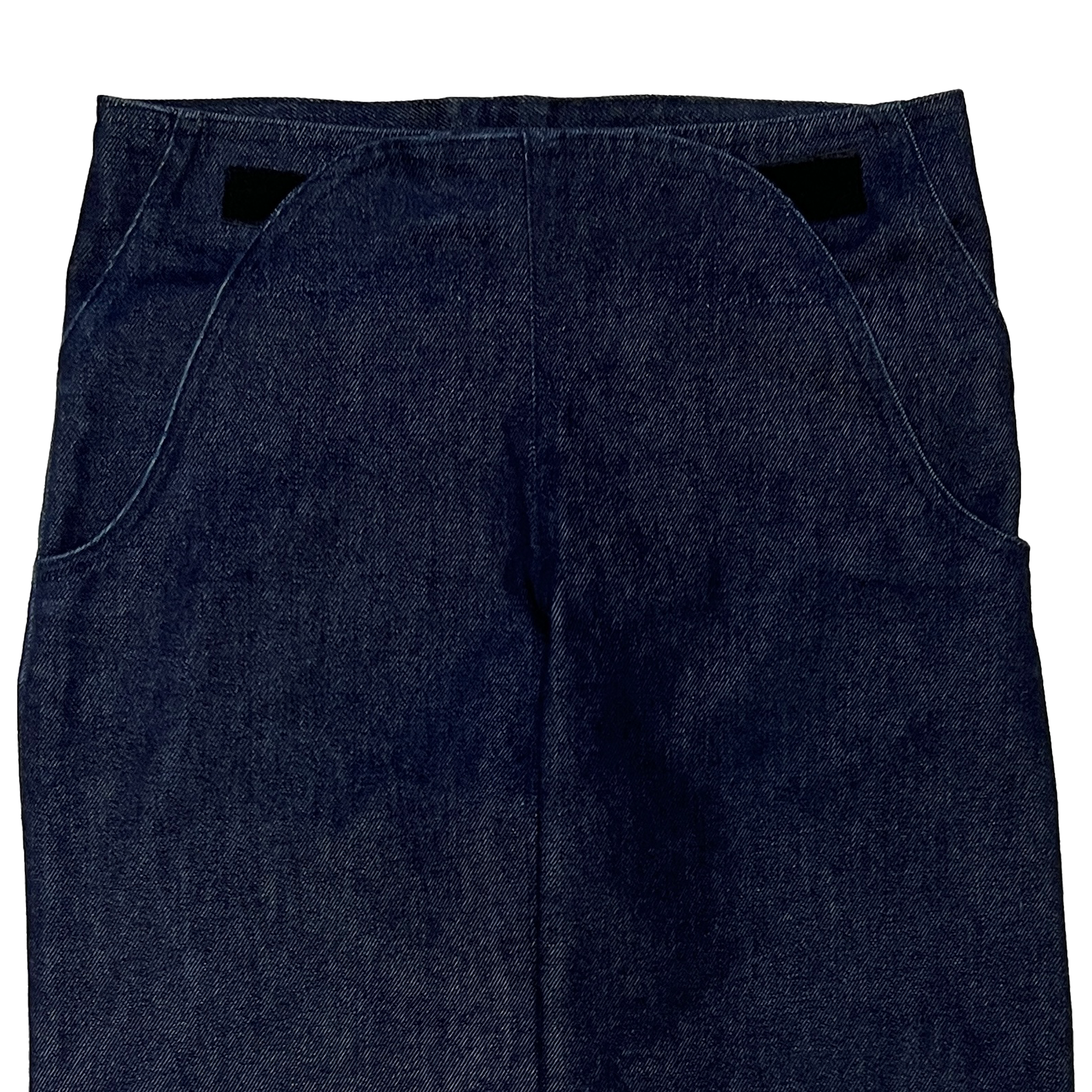 Vexed Generation, 1990s Technical Velcro Closure Padded Knee Jeans


Vexed Generation was born as a passion project between Adam Thorpe and Joe Hunter in 1994. The subversive collections consisted of pieces equipped with agendas that protected and enforced the message of the people. With surveillance, air pollution, and other infringements of civil rights which were happening in the UK at the time, their reaction to it birthed the brand.

Constructed out of a indigo denim these jeans feature a classic detail from the brand, padded arrow inserts on the knee and back pockets. Using a slim straight cut the velcro flap waist allows for a quicker removal.

Size S.

Waist: 36cm
Rise: 26.5cm
Inseam: 79.5cm
Hem: 18.5cm

Condition 8.5/10.