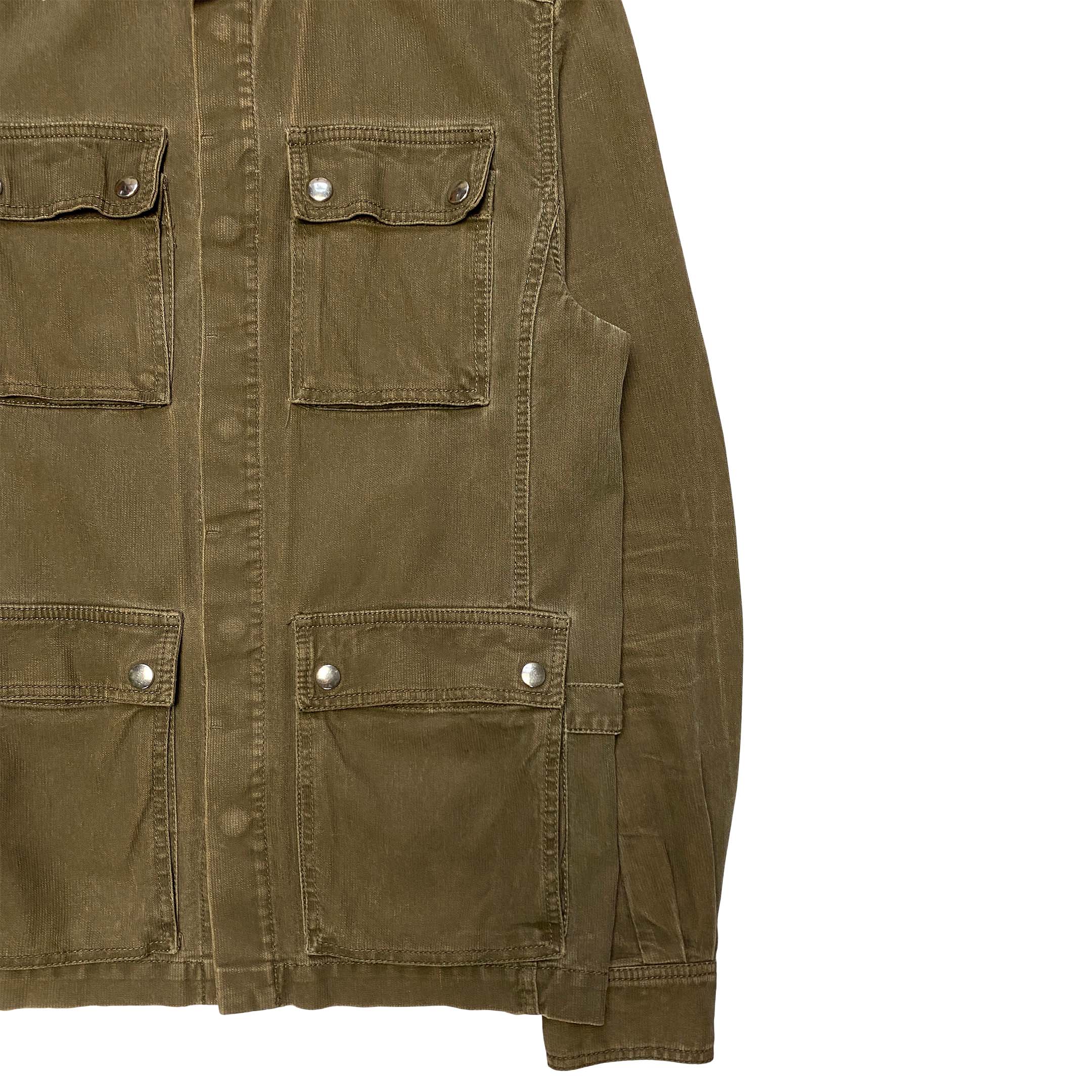 Veronique Branquinho, S/S 2004 Military Jacket in Overdyed Pique Cotton

In 1995, Veronique Branquinho graduated from the fashion department of the Antwerp Royal Academy and just two years later she presented her first collection, at 24 years old, in Paris. Just one year later she received the prestigious VH1 Fashion Award as 'Best new comer in Fashion'. She continued to make solely womenswear until 2003 when she presented her 2003-2004 Menswear collection, in the construction of her silhouettes Branquinho enjoyed playing with a mixture of elements from male and female wardrobes, both in terms of tailoring and in terms of material.

Here is a wonderful piece from the second mens collection from Branquinho, her military references were strong but here it is seen very clearly. Taking direct inspriation from an M-65 Field Jacket with the placement of 4-pockets, however, offering her own take on the piece by slimming it down, adding belted waist adjustments, exagerated cuff adjustments and using a beautfully overdyed/washed cotton.

Size 48.

Chest: 51.5cm
Shoulder: 41cm
Length: 69cm
Sleeve: 66cm

Condition 8/10 (small mark on back).