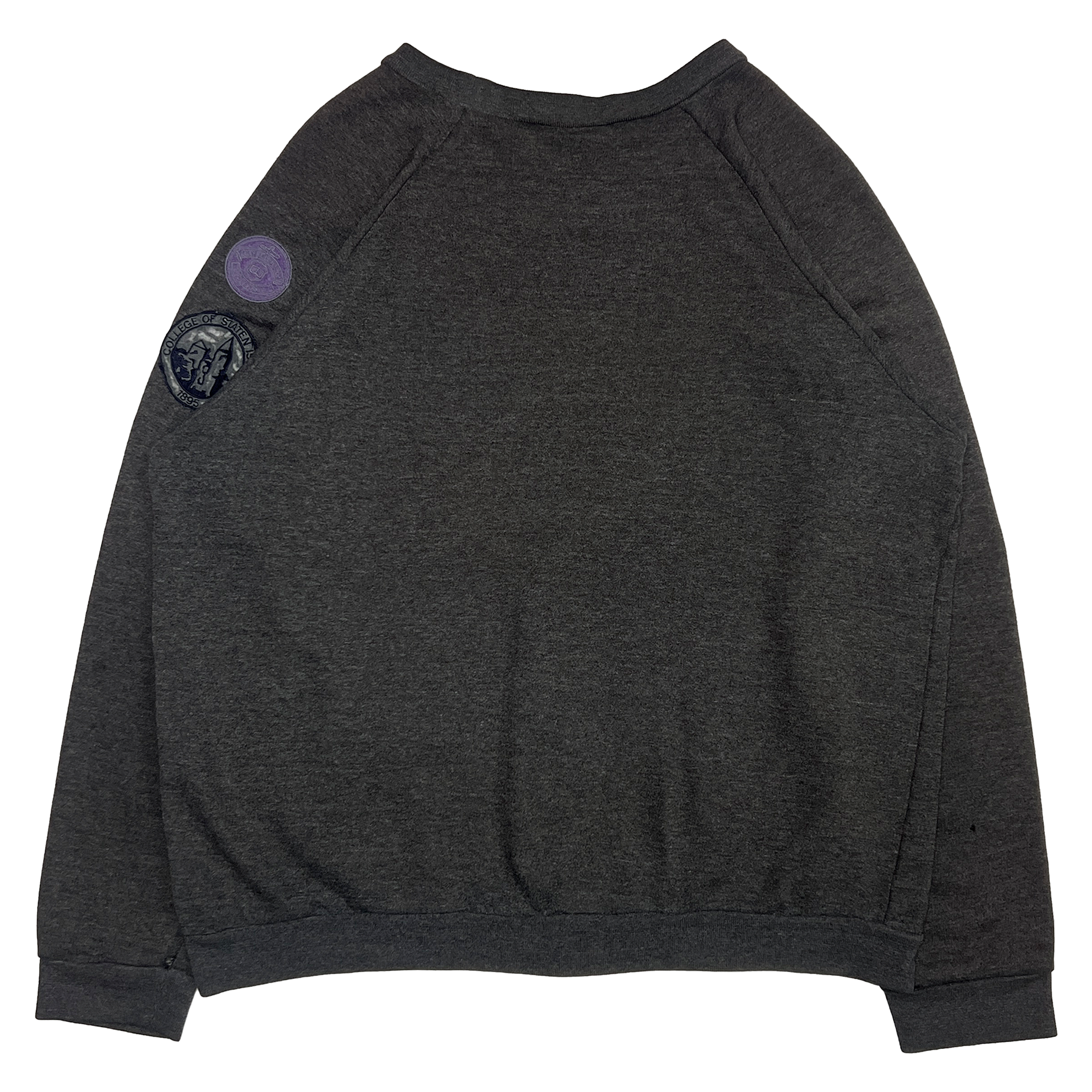 Raf Simons, A/W 2000-2001 'Confusion' Collegiate Patch Sweater

Held in a Catholic school in the middle of Paris, from which he drew so much inspiration. Models were made up to look like preschool delinquents in the heavily layered outfits of overcoats, bombers, and high-collared uniform shirts.

Constructed from vintage cotton using Rafs signature crewneck shape based on a vintage raglan style. The Confusion Patch Sweater follows in this vein, adorning military-style patches from fictional colleges, schools, and community centres.

Size 48.

Chest: 60cm
Shoulders: 50cm
Arm: 62cm
Length: 64cm

Condition, 7/10 (Sun faded).