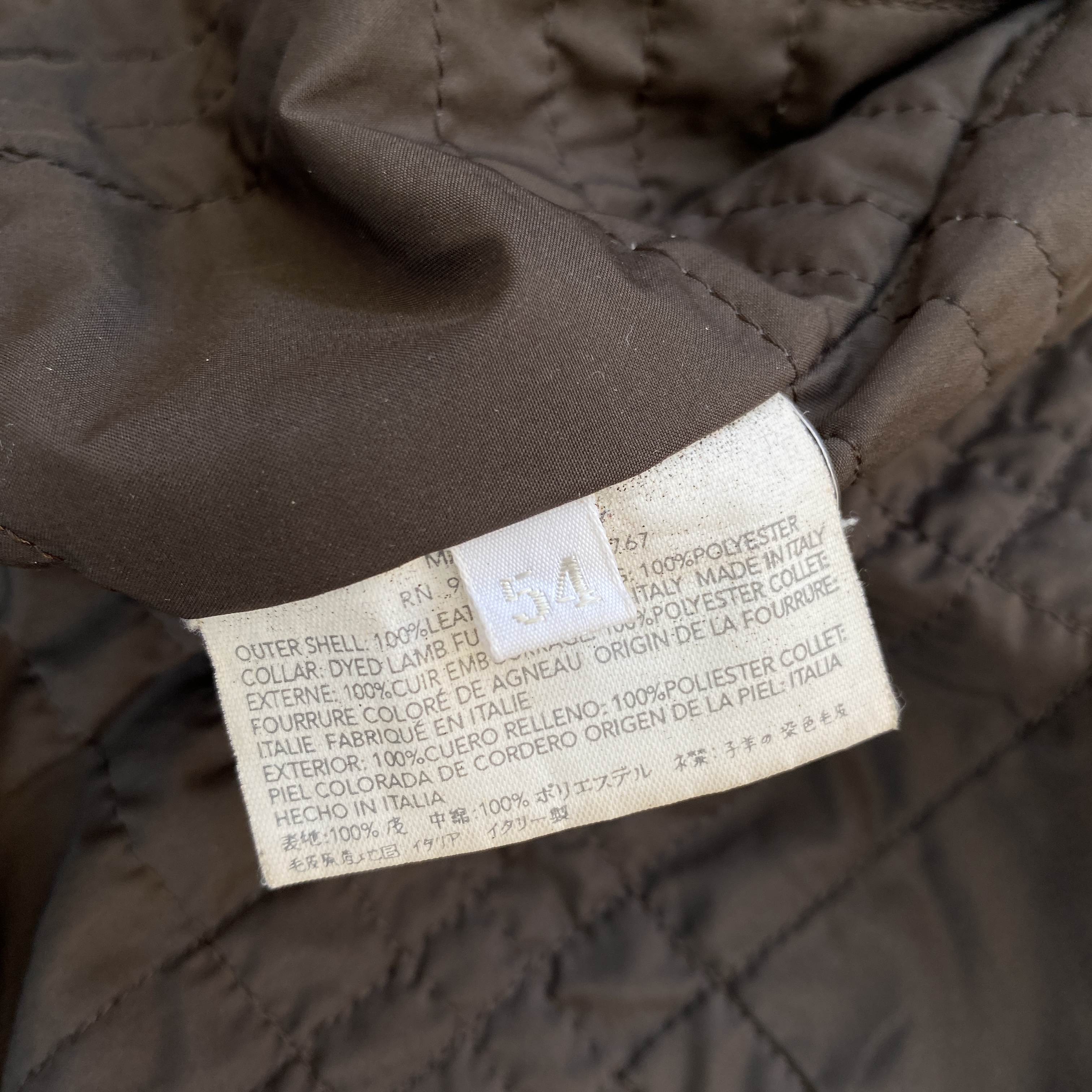 Miu Miu, A/W 2001 Distressed Lamb Leather Belted Aviator Blouson


The Miu Miu line was launched in 1998 and closed in 2008. Despite its insignificant commercial performance, unconventional design and playful takes on sartorial classics have made it a long-standing favourite among fashion enthusiasts.

For her A/W 2001 collection Miuccia decided to present the collection exclusively to buyer only, making it one of the most illusive and rare.

The overall design is based on a mid-century USAAF aviator jacket with a wide set cropped body, containing a hidden-button closure with a double-sided belt along the waistline, sitting below two large flap pockets. The leather used is a premium lamb selection, which has been treated to offer high-contrast fades, giving a vintage look which only increases over time. Finally, the lining is finished to an extremely high level, with a subtle check stitched detail.

Size 54 (fits men's L/XL).

Chest: 60cm
Shoulder: 46.5cm
Length: 63cm
Sleeve: 73.5cm

Very good used condition with pronounced colour variations (small repair to back left shoulder seam).