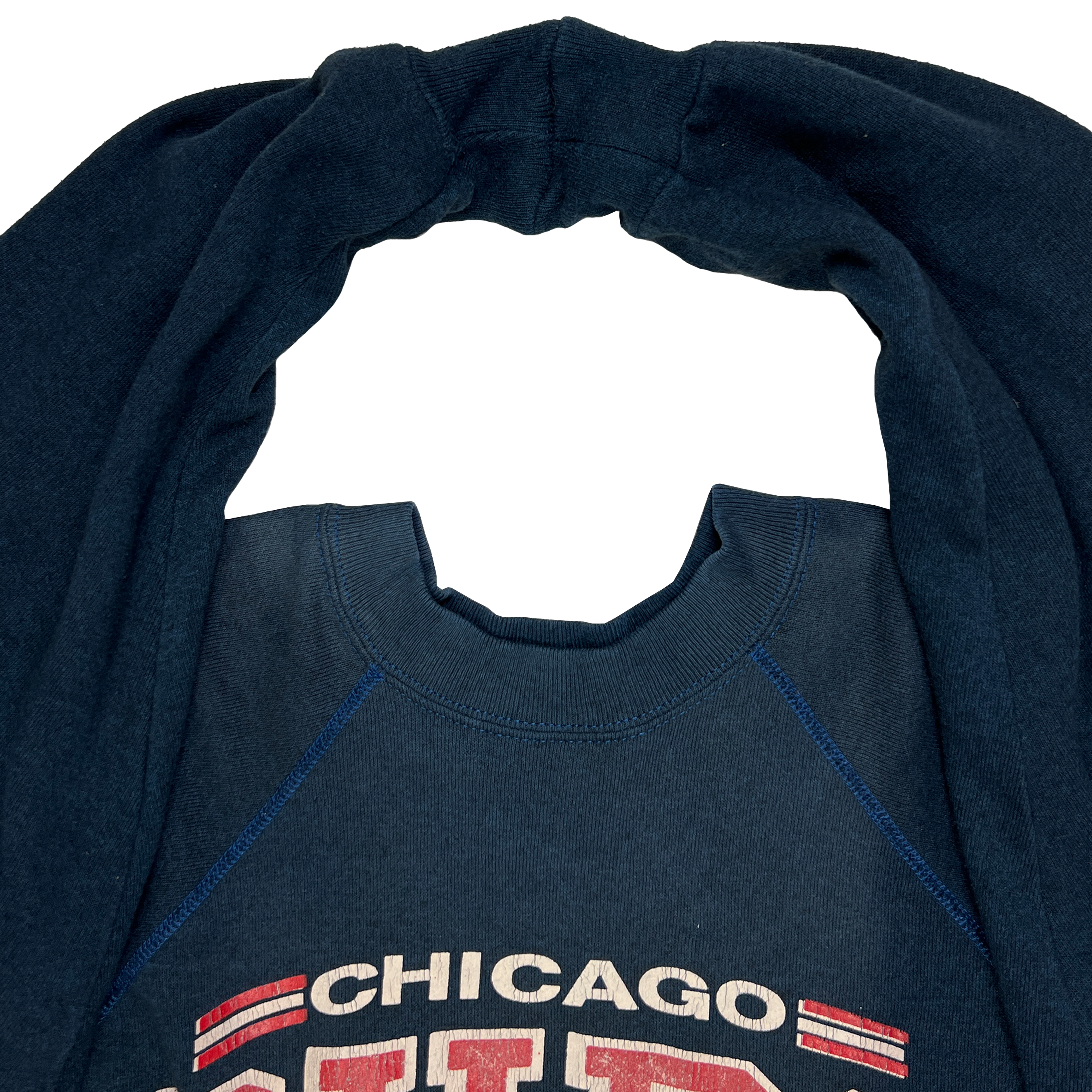 Martin Margiela, A/W 1999 Artisanal 'Chicago Cubs' Crewneck Bag

Using just a few stitches, the Maison managed to completely transform a vintage 'Chicago Cubs' college crewneck into a fully functional sling bag. Ample room has been created within by stitching the bottom hem together and the cuffs of each arm to form the shoulder strap. Finally, inner nylon straps have been attached down the side of the bag and through to arms to give structure.

Size UNI.

Condition, vintage but no flaws.