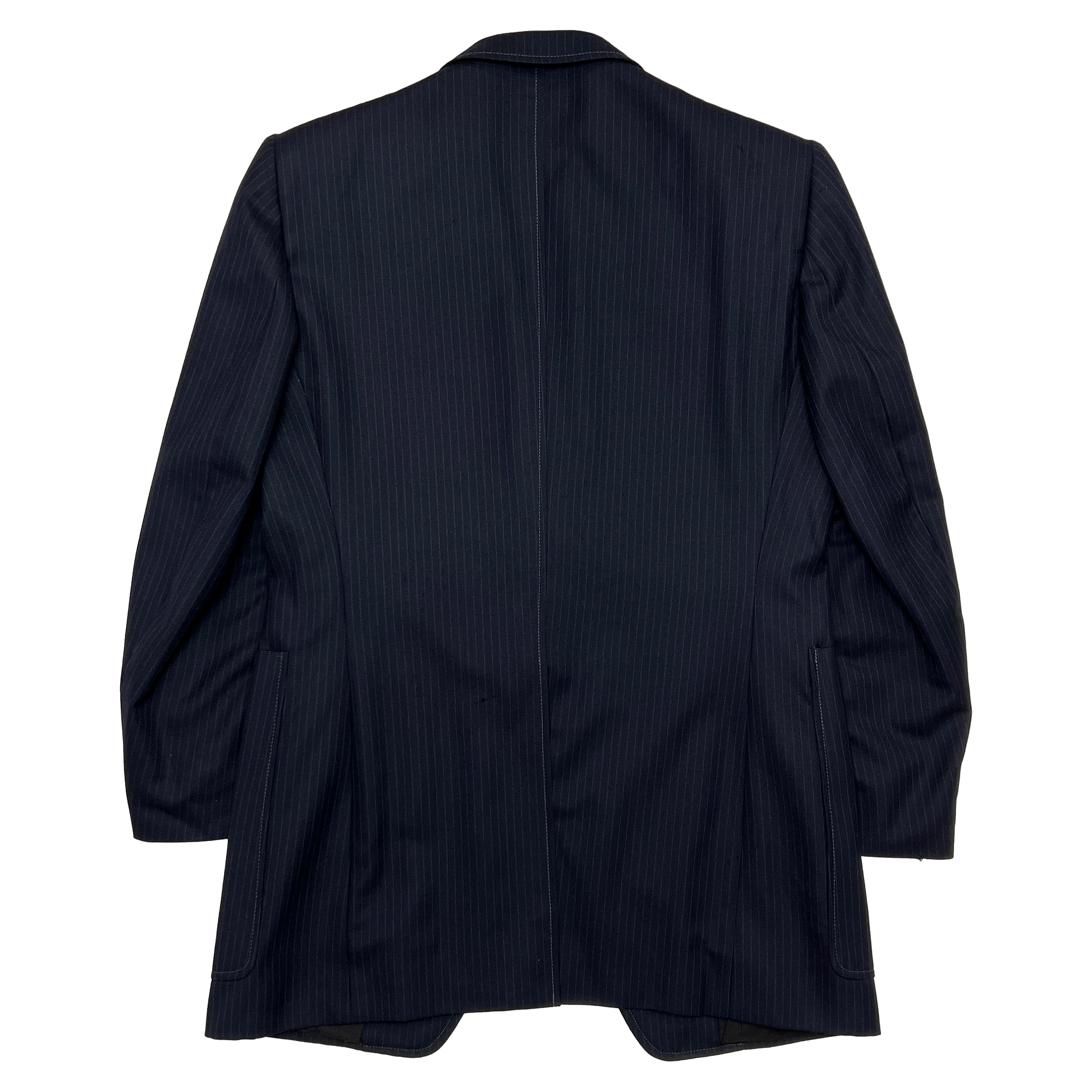 Martin Margiela, 1997 Navy Pinstripe Blazer

Martin was known to re-invent fits and shapes from a standard style, here we see a great example of a 'men's' blazer. Using menswear tailoring to create a women's blazer, leaving the length on the body but shortening the arms and pulling the pockets round the side.

Other details include contrast stitching a 1 button function closure (the other button is faux) and exaggerated front darts.

Size M.

Chest: 54cm
Shoulders: 43cm
Arm: 62cm
Length: 83cm

Condition 8/10 (small hole of the back).