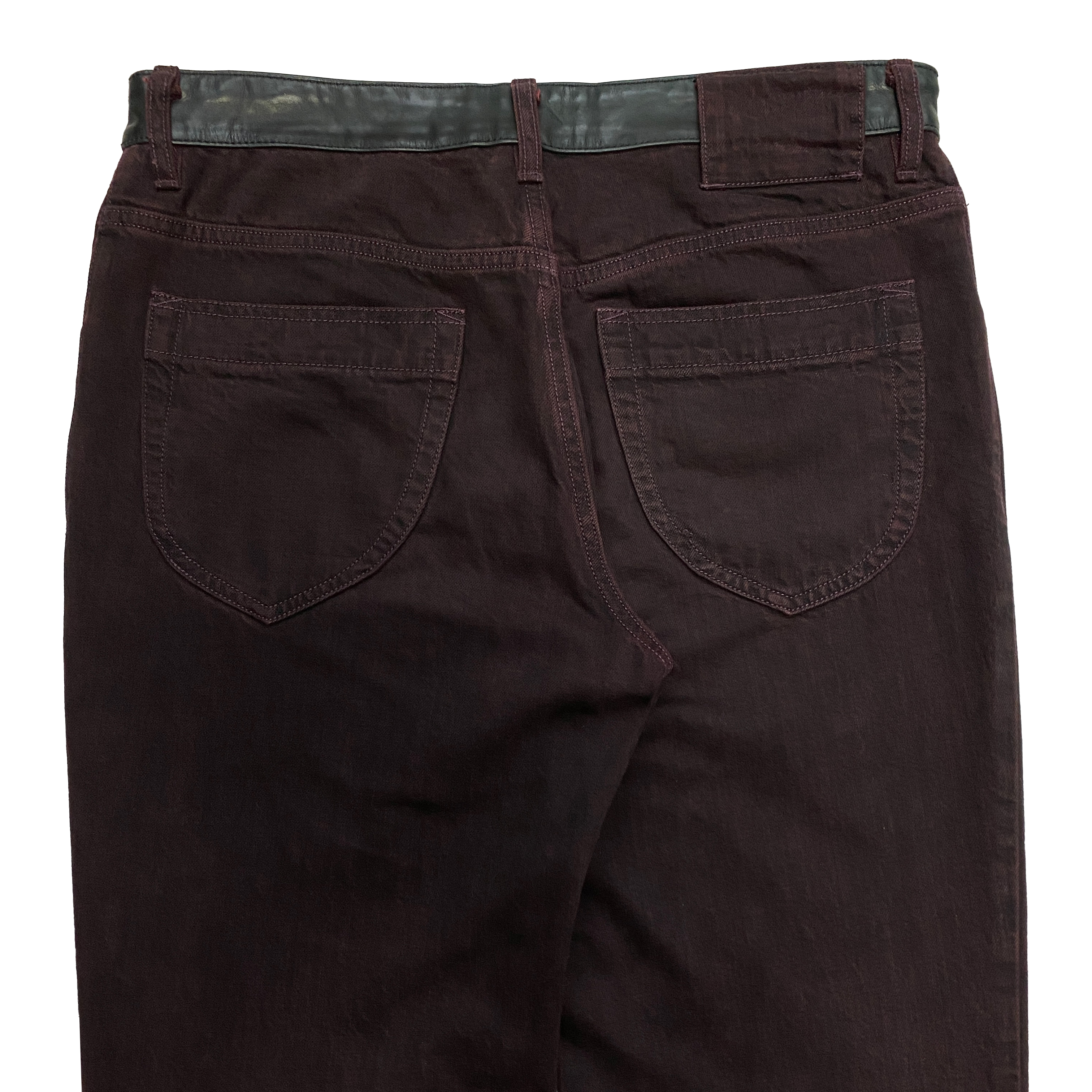 Maison Martin Margiela, Summer 2006 Purple Jean Trousers with Blue Leather Incrusted
Martin's menswear, since the very beginning - in 1999 - seemed to showcase garments which are considered regular pieces, but with also the most endearing attention to detail. The detail can be easily missed by the untrained eye which is part what makes his work so intriguing. For his SS06 collection, models were seen wearing garments that seemed to be soaking wet, crinkled up or loose off the body. This was paired with water-related Trompe L'oeil graphics, tailored jackets and leather items.

These particular trousers are constructed in a deep over-dyed denim creating an oversaturated look, featuring a wide long leg fit intended by the Maison. The key detail is the blue leather waistband stitched over the top paired with a large coin pocket inside the right side pocket. The staple blank patched is also visible on the back of the waist band, a feature seen across all of Martin's denim trousers. Copper coloured rivets and gunmetal buttons accent the denim.