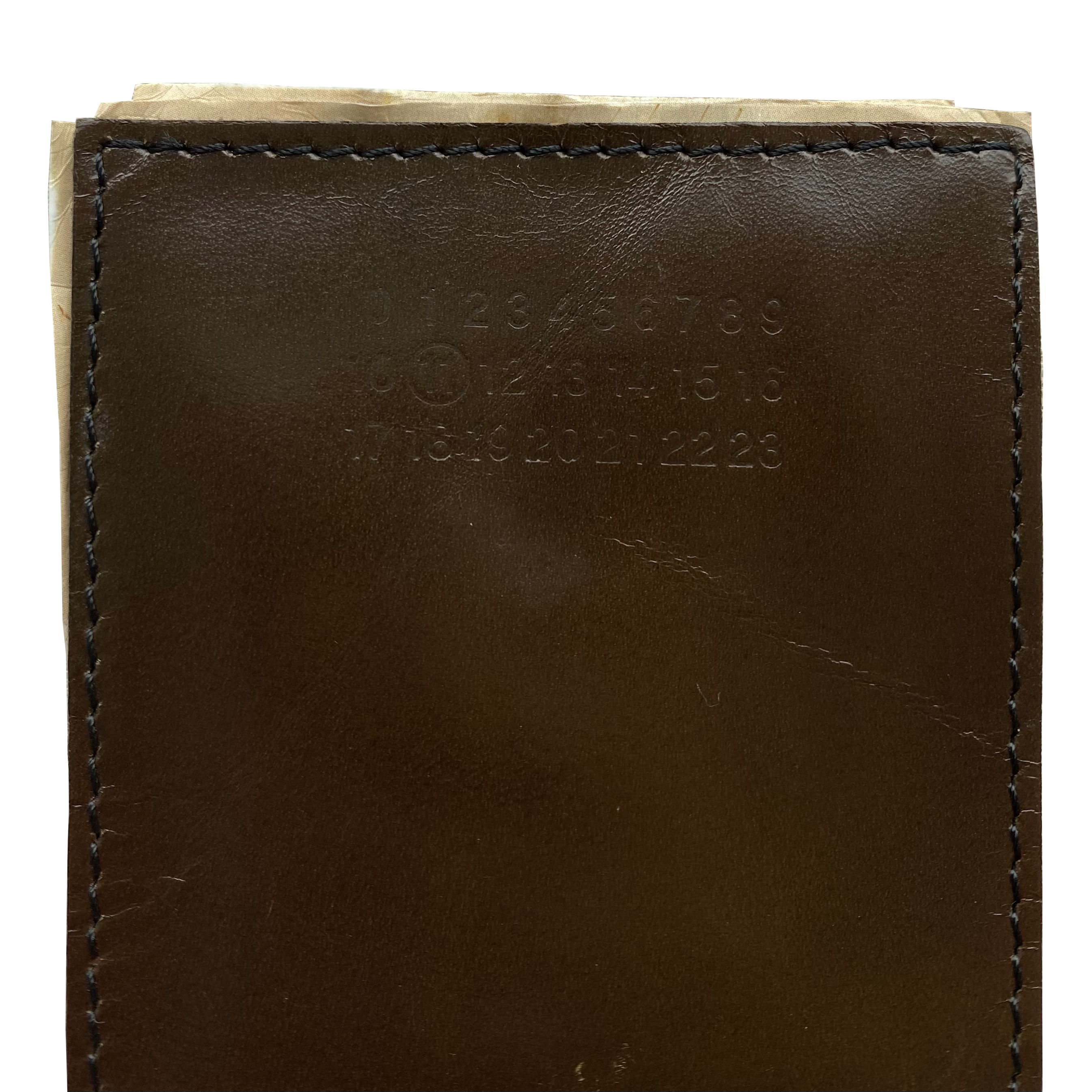 Maison Martin Margiela, S/S 2008 "Yen Bills" Elastic Band Bifold Key Wallet

Released alongside the now popular Margiela "Dollar Bills" Bifold Wallet is this lesser-known Margiela "Yen Bills" Keychain Wallet, from the Spring Summer 2008 collection. Both wallets are seen featured in the Margiela Rizzoli book, seen in the last slide.

The Wallet features a handful of laminated 10,000 yen bills that are unevenly stacked and fixed on top of one another to create a crude look. The wallet also features an elastic band to keep close a handful of keychain holders inside. The bill print design itself, where usually lies the serial number, notes the number "11" circled which represents the collection it belongs to. Most notably, Meiji era philosopher/writer Yukichi Fukuzawa's face is completely blanked out along with his name. The amount the bill stands for is edited to "00000" from "10000". The holographic sticker is also edited to "00000" from "10000". This focus on the attention to detail precisely conveys Margiela's design philosophy; deconstruction, anonymity, and bringing attention to the norm.

Condition 8/10.