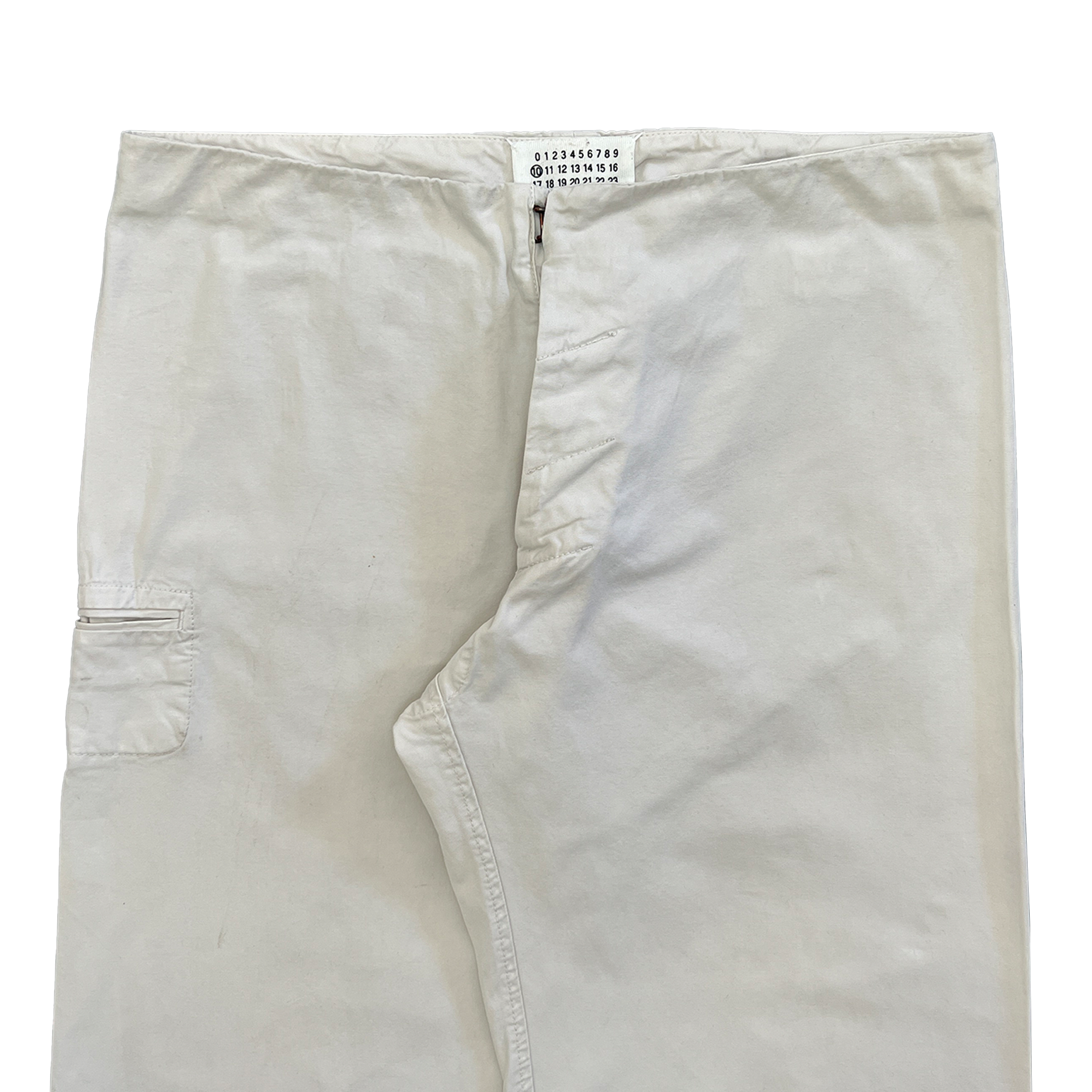 Maison Martin Margiela, S/S 2006 "McQueen" Cotton Trousers



Martin's menswear, since its first conception in 1999, seemed to showcase garments which are considered regular pieces but coupled with the most endearing attention to detail. These details can be missed by the untrained eye, but which is part what makes his work so intriguing. For his SS06 collections, models were seen wearing garments that seemed to be soaking wet, crinkled up, or loose off the body. This was paired with water related Trompe L'oeil graphics, tailored jackets and leather items.

Here we have one of Martin's most celebrated pieces, the McQueen trousers. This pair here is constructed out of a medium-weight textured off-white cotton, the trouser is free from side seams, belt loops and a waist band. Intended to sit higher on the waist the long inseam creates an interesting but classic straight silhouette. A small pocket can be found on the right leg with two back pockets. The trousers are finished off with Margiela's signature fly button closure and metal hook & eye clasp. The best fitting trousers made to date.

Size 50.

Waist: 44cm
Inseam: 85cm
Hem: 24cm

Condition: 8/10 (small marks by hem).