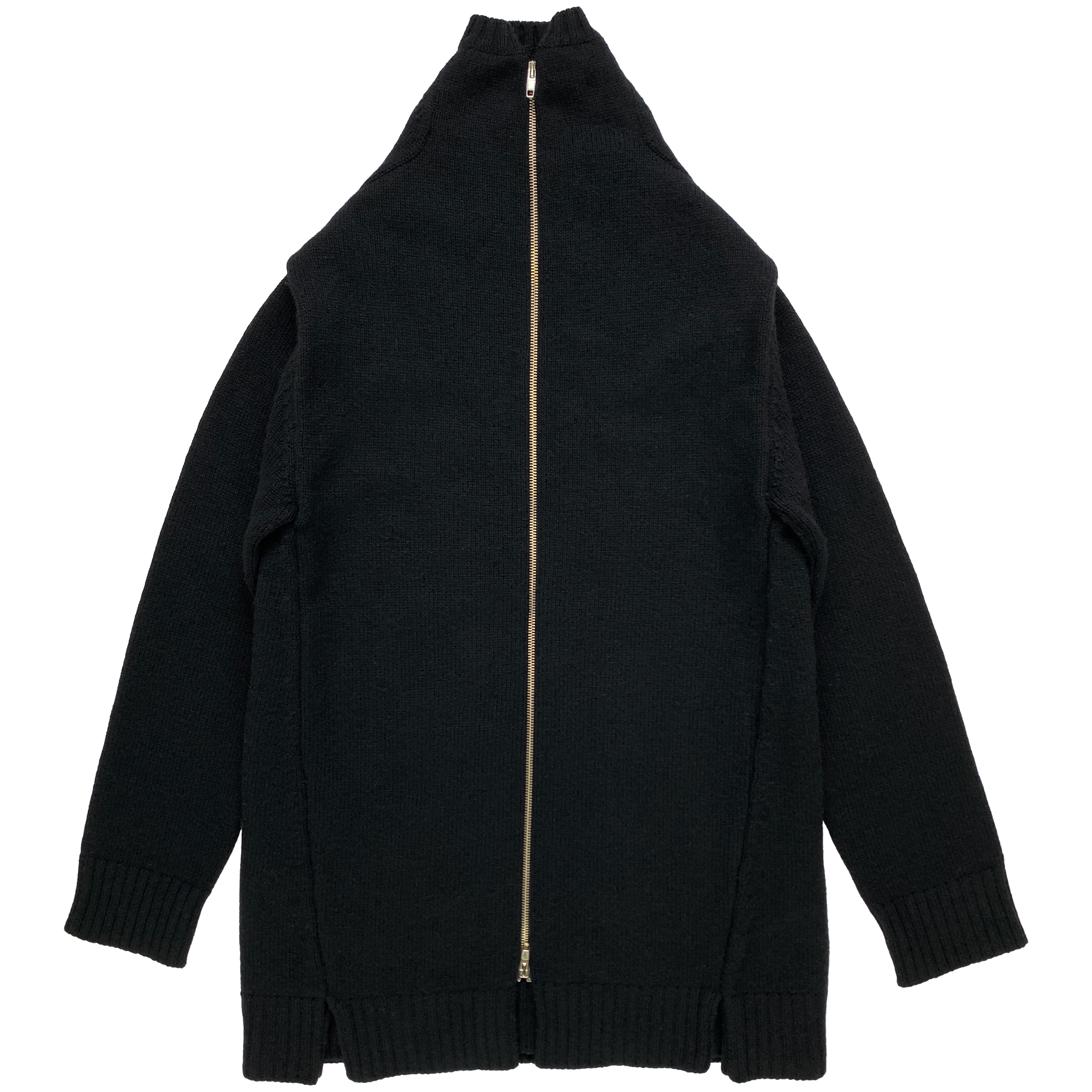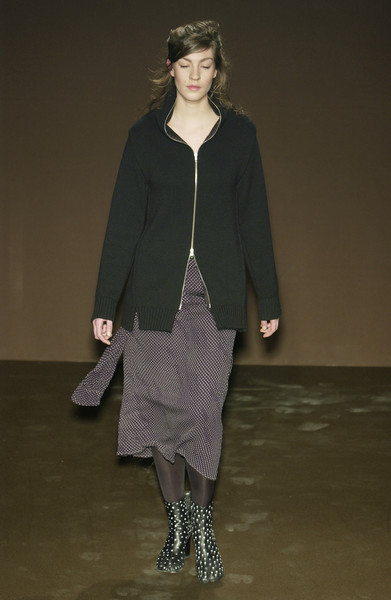 Maison Martin Margiela,
Fall 2002 Miss Deanna Reconstructed Zipped Knit

Miss Deanna Ferretti Veroni was a complete master of her craft, showing a complete understanding of knitwear and garment production, using traditional techniques whilst still fitting briefs of contemporary designers. Beginning her original set up in her home garage in the 1960s, she moved on to collaborate and become a knitwear powerhouse years later. One of her most productive relationships was sustained with designer Martin Margiela, beginning in 1999 until the Autumn / Winter Collection of 2003. Whilst under Margiela's creative guidance, Ferretti Veroni was instructed to blend traditional knitwear ideas and silhouettes. For the Fall 2002 collection, held in Paris, we saw a wide variety of incredible knitwear on display.

Here we have an incredible example of the attention to detail that can be easily spotted. The overall construction of this piece is incredible, using a crewneck sweater as the main base for the piece, the back of the body is double layered due to the front and back of the crewneck sweater with the front panels being made up with the sleeves. The underside of the sleeve has been interlocked with the sides of the crewneck and the zip has been added to the tops of each sleeve to and from the closure. An extra two functional sleeves have been added into the back armpits of the crewneck to allow for the wearer's use.

Constructed in one of the softest virgin wool's we have felt, the high neck is created using the collar from the crewneck offering a very unique fit when the piece is zipped up. Resembling the all too familiar 'Camionneur' Drivers Knits from the men's line 10, this is a wardrobe staple for any Margiela enthusiast.

Size L (Women's) fit a men's S/M.

Chest: 49cm
Shoulder: 41cm
Length: 72cm
Sleeve: 60cm

Condition 9.5/10.

£500 £400