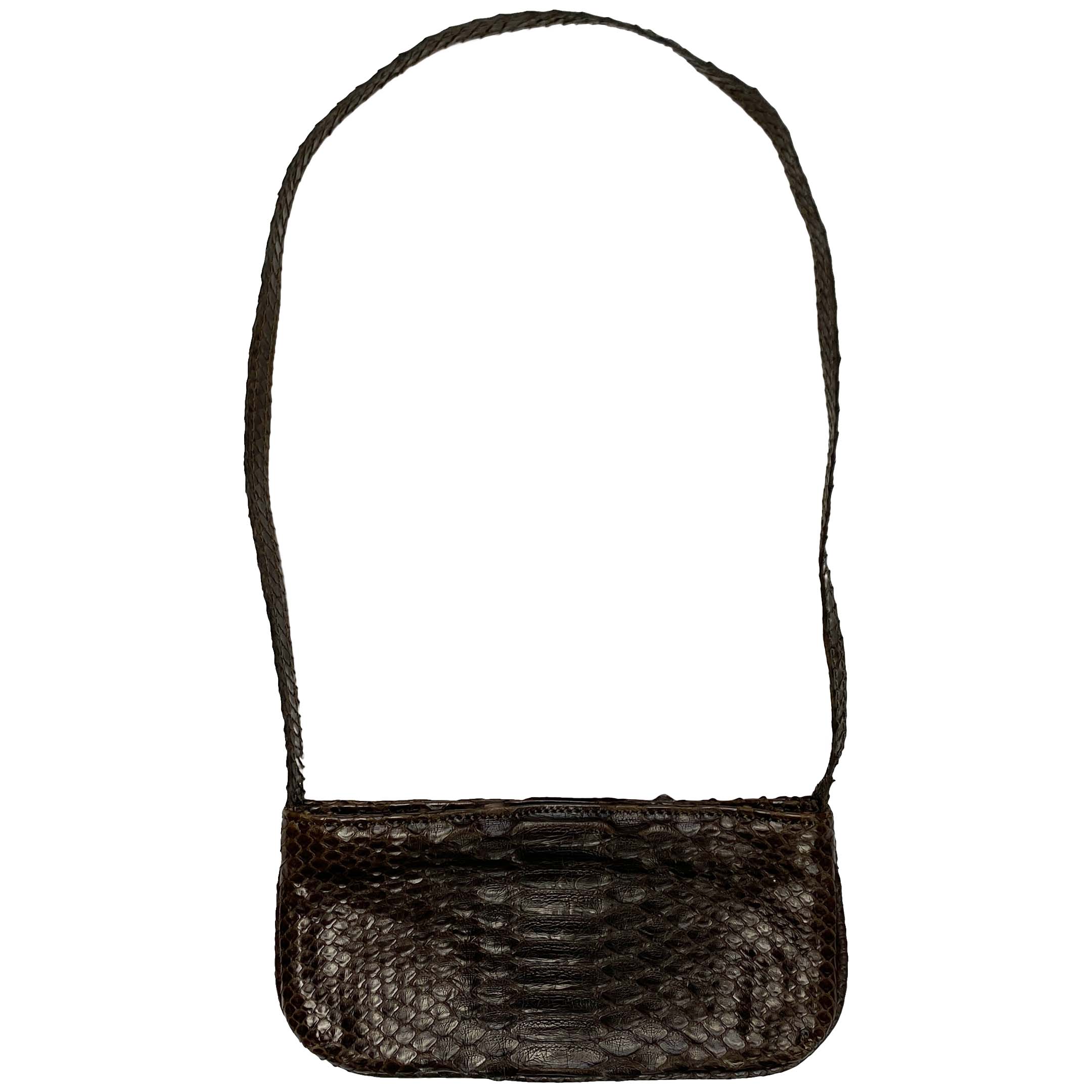 Maison Martin Margiela, F/W 2006 Snakeskin Leather Clutch Bag

Constructed out of a brown snakeskin leather, which is subtle to the touch but also offers slightly rough edges across the surface. Taking the shape from a classic clutch bag contrasting against the material. Can be worn off the shoulder or held. Featuring a zipper closure and a thin strap to finish.

Width: 19.5cm
Depth: 10cm
Strap length: 66cm

Condition 8/10, missing zipper leather tab.