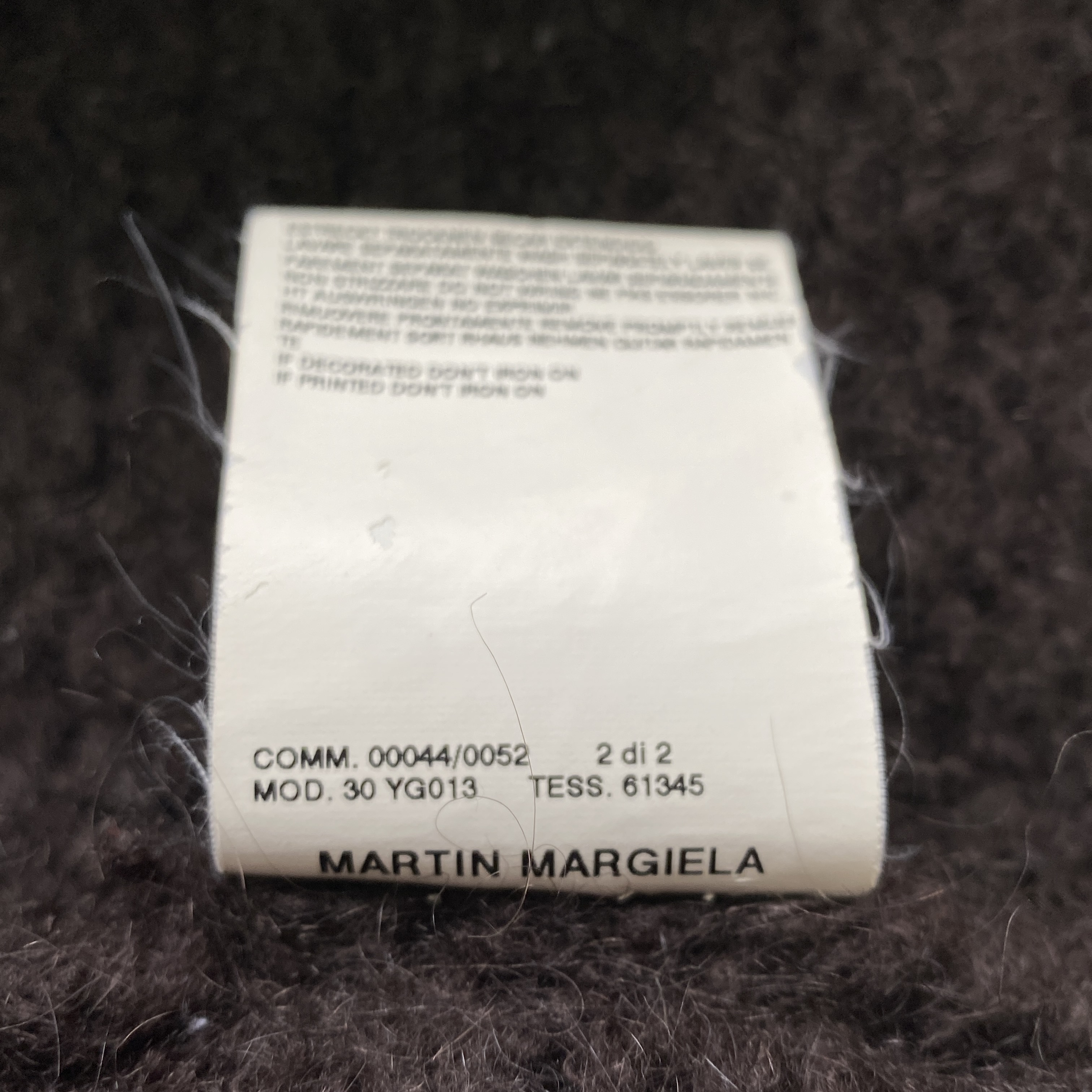 Martin is known for producing some of the finest menswear pieces especially for knitwear and here is a great example. This particular cardigan follows a more simple and sophisticated design approach in comparison to his experimental items. Constructed in beautiful dark brown mohair-wool blend which has been irregularly stitched to give a crude homespun look complemented by subtle ribbing on the collar, body and hems. Last but not least the cardigan features incredible oversized wooden buttons. The overall fit is boxy and cropped.


Size M.

Chest: 51cm
Shoulder: 45cm (Estimate due to raglan sleeve)
Length: 59cm
Sleeve: 58cm (Estimate due to raglan sleeve)

Condition 9.5/10.