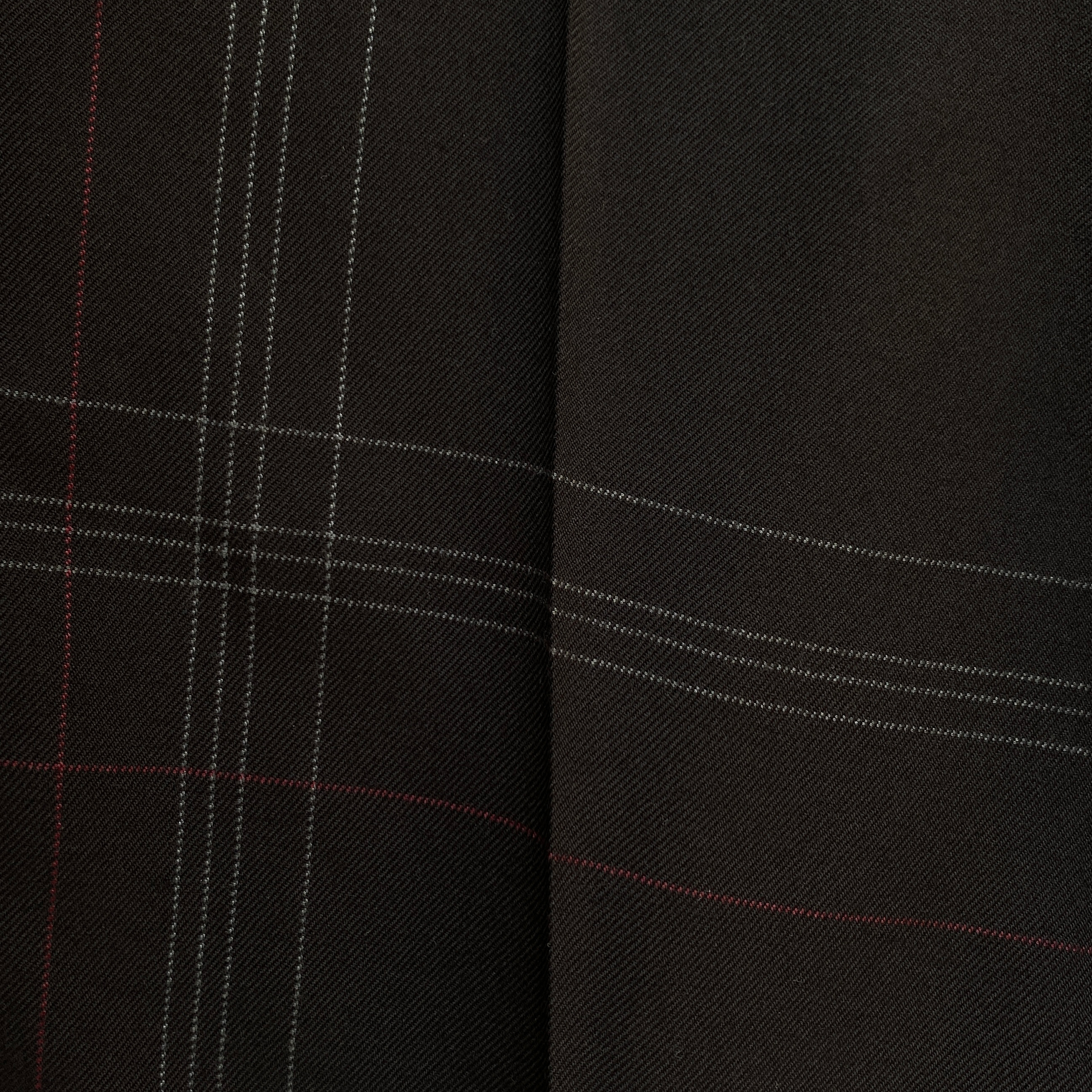 Maison Martin Margiela, A/W 2001-2002 Irregular Check Wool Trousers


A wonderful pair of trousers from Martin's A/W 2001 Collection seen in the beige colour in look 6 of the lookbook, this pair here is in the black colourway whereby irregular white/red check pattern is woven into the soft wool exterior. The construction allows for a weighted look that falls lovely onto the shoe. Further details include an extended button waist closure, followed by a hook closure and a singular button-flap back pocket.

Size 50.

Waist: 43cm
Inseam: 86cm
Rise: 25.5cm
Hem: 22.5cm

Condition 8/10 (one minor repair which is not noticeable until very close inspection, tag has been re attached).

£200