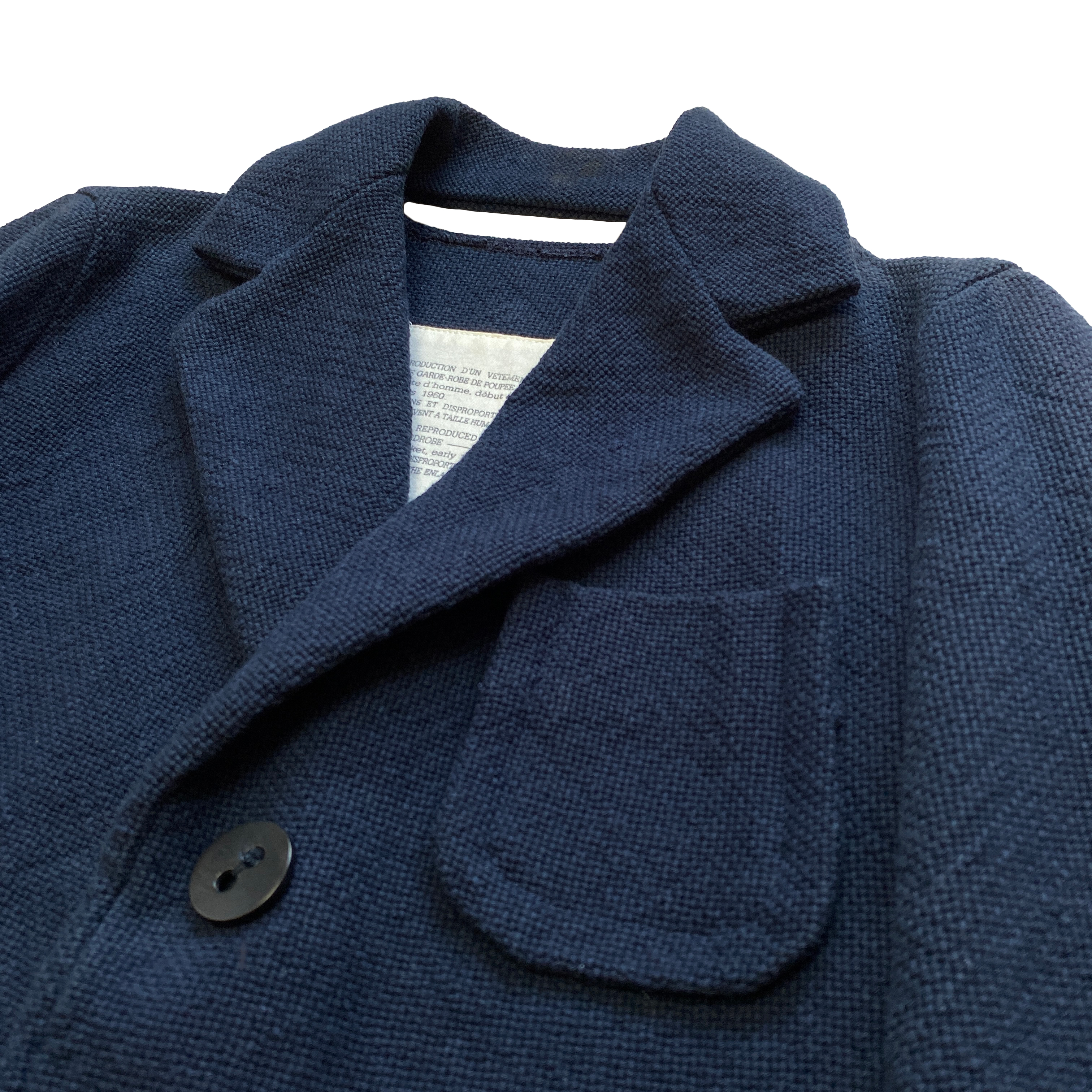 Maison Martin Margiela, 1994'-95' Clothing Reproduced of a Doll's Wardrobe, 'Man's Jacket, early 1960's'

In March 1994 a new collection was shown only to clients in the showroom were thirty shop dummies were dressed in various silhouettes. This project by Martin was to experience what the garments would be seen like when they first arrived in the shops. The garments shown are examples of clothing reproduced from varying period, stamped with their origin and époque. All items shown were seen to be clothing which had been directly inspired by items from a dolls wardrobe, all details and disproportions are reproduced in the enlargement. A Highly regarded collection in the Margiela universe for it attention to detail and original concept.

This blazer from the collection is constructed in a thick woven cotton, the garments hold its original shape from a "Man's jacket, early 1960's" as stated on the tag. A trompe l'oeil closure is created with two Fiocchi snaps buttons, three enamel stitched buttons placed on the front. On the back of the neck there is a hole, which is a clever technique to remove the bulk and weight of the fabric, it allows the collar and the lapel to lay more flat against the chest/shoulders. Made in Italy.

Condition is 10/10, kept in storage since original purchase.

Size M, best for 46/S or 48/M, also women's for oversized fit.