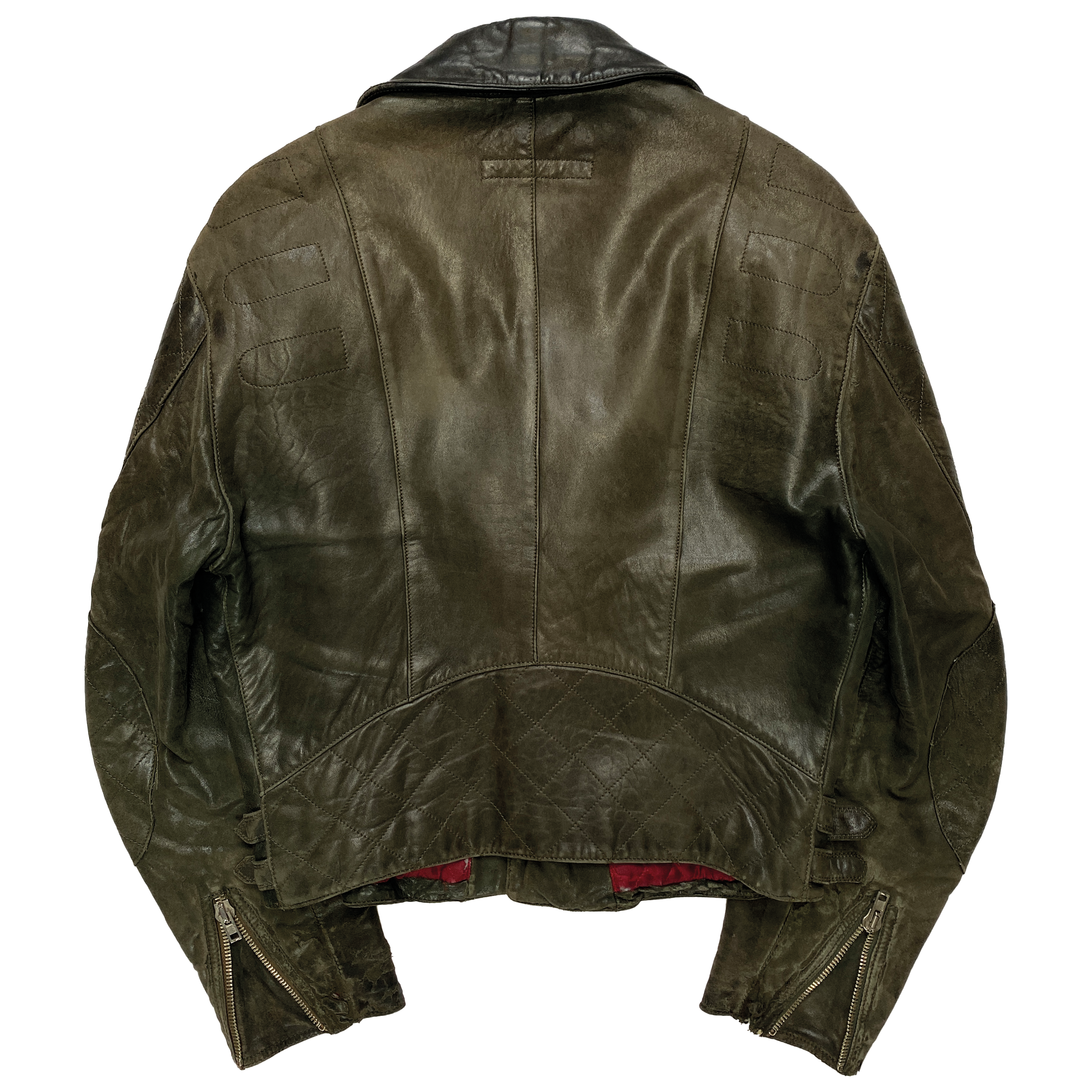 Katharine Hamnett, A/W 1984 Distressed Leather Perfecto Jacket



Katharine Hamnett achieved stardom as a fashion designer in the early-1970s, after graduating from Central Saint Martins. Her early work featured a wide array of military references, usage of surplus material and pioneering ethical production. Her work, not as well recognised now, heavily influenced both British popular culture and politics, especially in the 1980s, through the strength of her work. She was also the first designer to win the British Fashion Council's 'Designer of the Year' award in 1984.

Here is a wonderful piece from the early work of Katharine, showing its true age with years of wear by the original owner. Using the details from a classic perfecto jacket she added in a few details making it her own. A boxy fit in the shoulders/body, extra soft brown leather showcases a beautiful aged patina and a double zip closure allowing for a slimmer appearance on the body if desired.

No size tag fits L or slim XL.

Chest: 55.5cm
Shoulder: 46.5cm
Length: 58.5cm
Sleeve: 67.5cm

Condition is vintage with distressing to leather, severe around the cuffs, our opinion is this adds to the intended look.