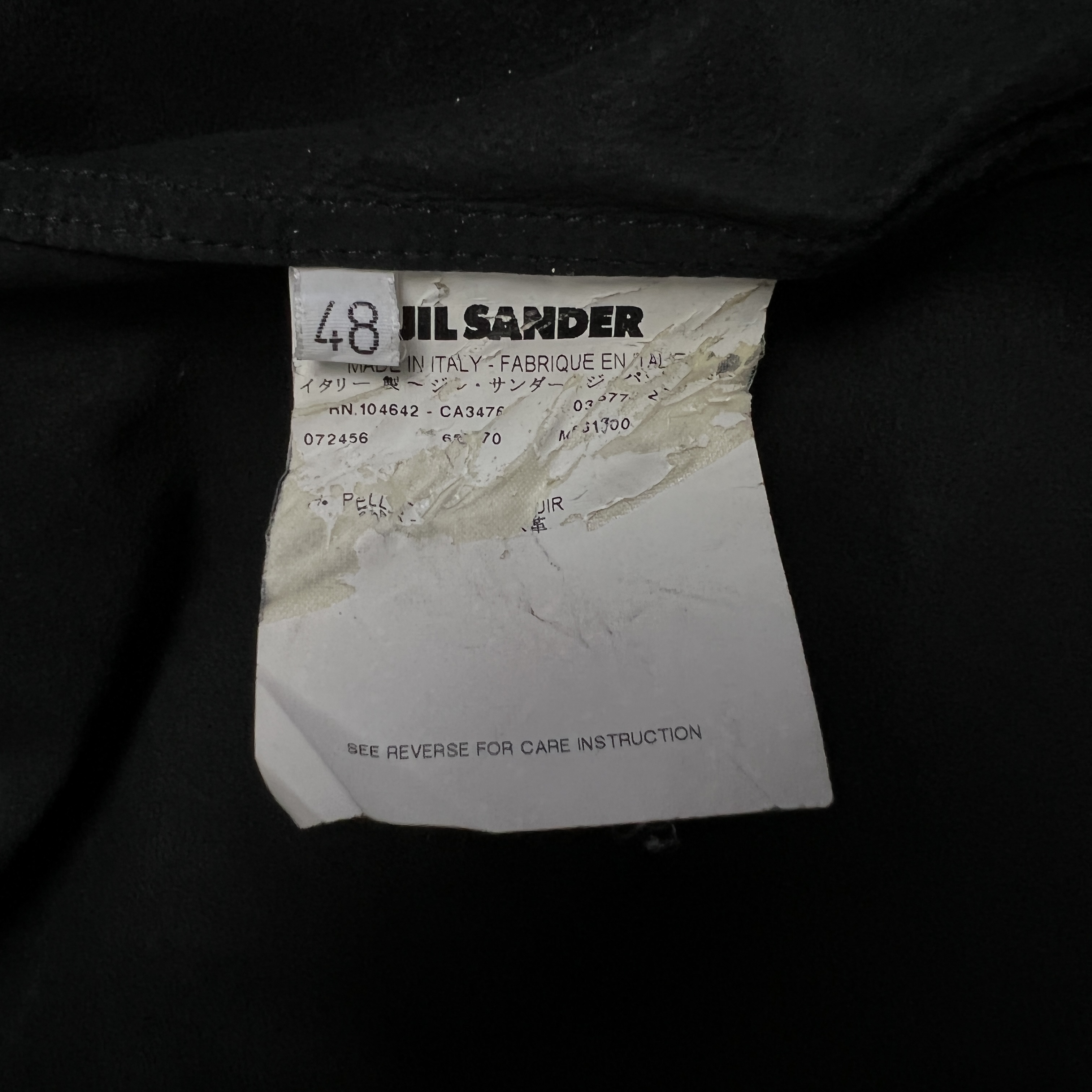 Jil Sander by Raf Simons, Spring 2007 Button-up Leather Shirt

From the second menswear collection by Raf at Jil Sander there was yet another Kraftwerk reference in the music that played over, stripping back garments to take entire focus to the finest details placed in the seams and material choice that was being developed in Japan at the time. Using saturated colour the collection required full attention to see beyond.

Here we have a wonderful polished deep blue leather shirt described by Tim Blanks as having the "seductive sheen of an oil slick", with contrasting buttons classic shape and structured fit. Shirting at its finest with a very Raf twist.

Size 48.

Chest: 51.5cm
Shoulder: 47cm
Length: 65cm
Sleeve: 23cm

Condition 9/10.