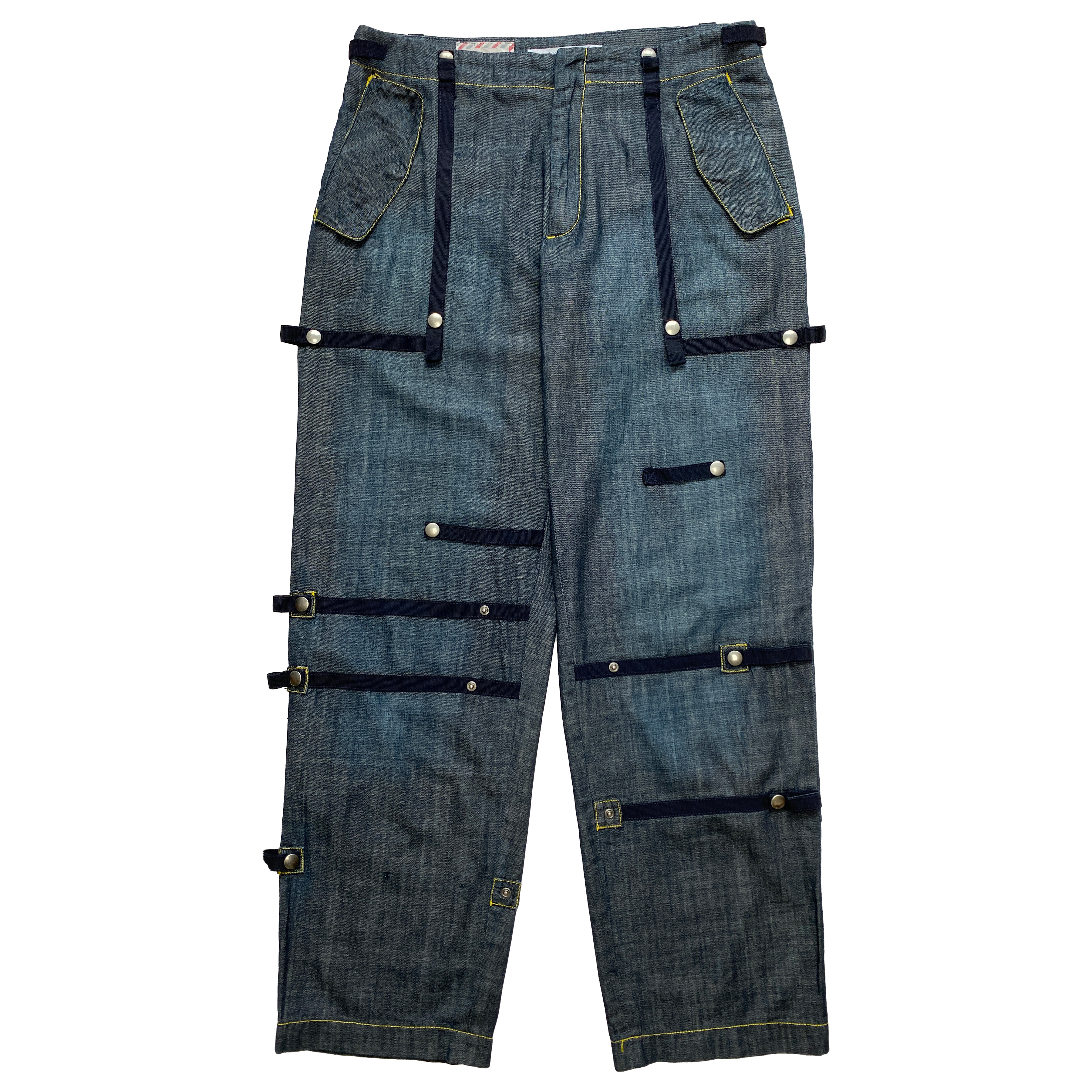 Hussein Chalayan, Spring Summer 2003 Bondage Denim Trousers


For his first menswear collection, Chalayan identified his garments by referring to the "BY AIR MAIL" postal pieces created for 1998. This signifier can be seen on the waistband of the trousers pictured. Little information can be found on this collection but what we do know is that references were taken from military details and a big focus on utilitarian garments.

These trousers are constructed in a light denim material with contrasting stitching. Most notably, they feature a wide array of straps placed all over the legs which allow the user to create multiple fit variations. In their regular shape they are straight, whereas a slim stacked fit can be achieved using the button straps. Further details include two upper flap pockets and two zip pockets placed on each calf. The waist can also be adjusted using military inspired pulls.

Photography by David Armstrong showcasing items from Chalayan's first men's collection, showing the features and fit of the trousers.

Size 48.

Part of the permanent collection.