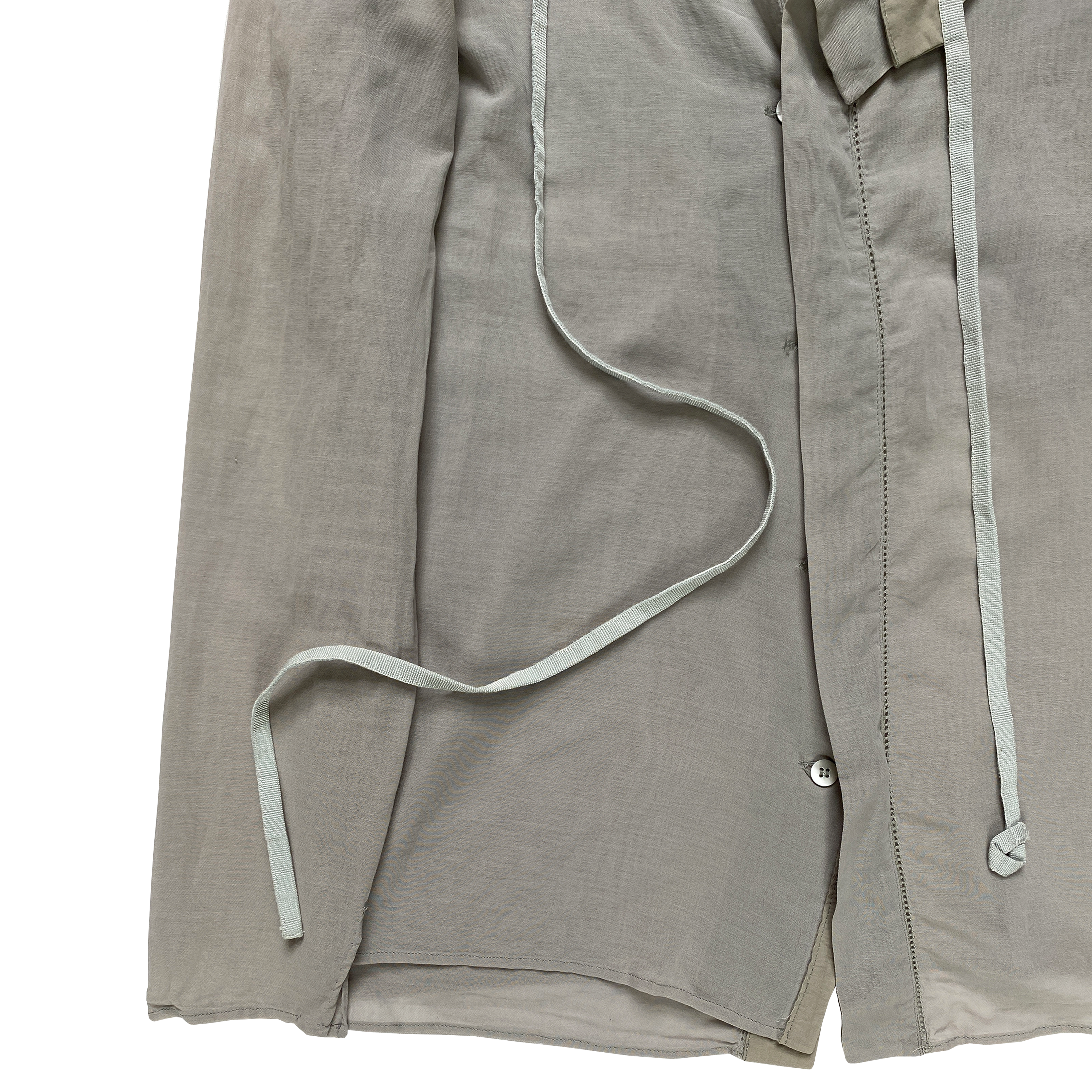 Hussein Chalayan, S/S 2002 Deconstructed Mesh String Shirt


Cursing, voodoo and superstition were the main themes for Hussein Chalayan's Spring Summer 2002 Medea collection, with the main source of inspiration coming from a book called The Dictionary of Superstition. Chalayan balances high-concept experimentation with urban practicality in this show characterised by deconstructed panels, zippered layers and off-kilter silhouettes.

A wonderful piece from Chalayan early work featuring a wide array of details best taken in visually, with multiple layers of fabric layered on top of one another and shirting details shifted and moved across the piece. Finished off with delicate detailing such as ruffle and strings hanging off the shirt, allowing the wearer to style multiple ways.

Size 44.

Chest: 45cm
Shoulder: 35cm
Length: 58cm
Sleeve: 60cm

Condition 9.5/10.