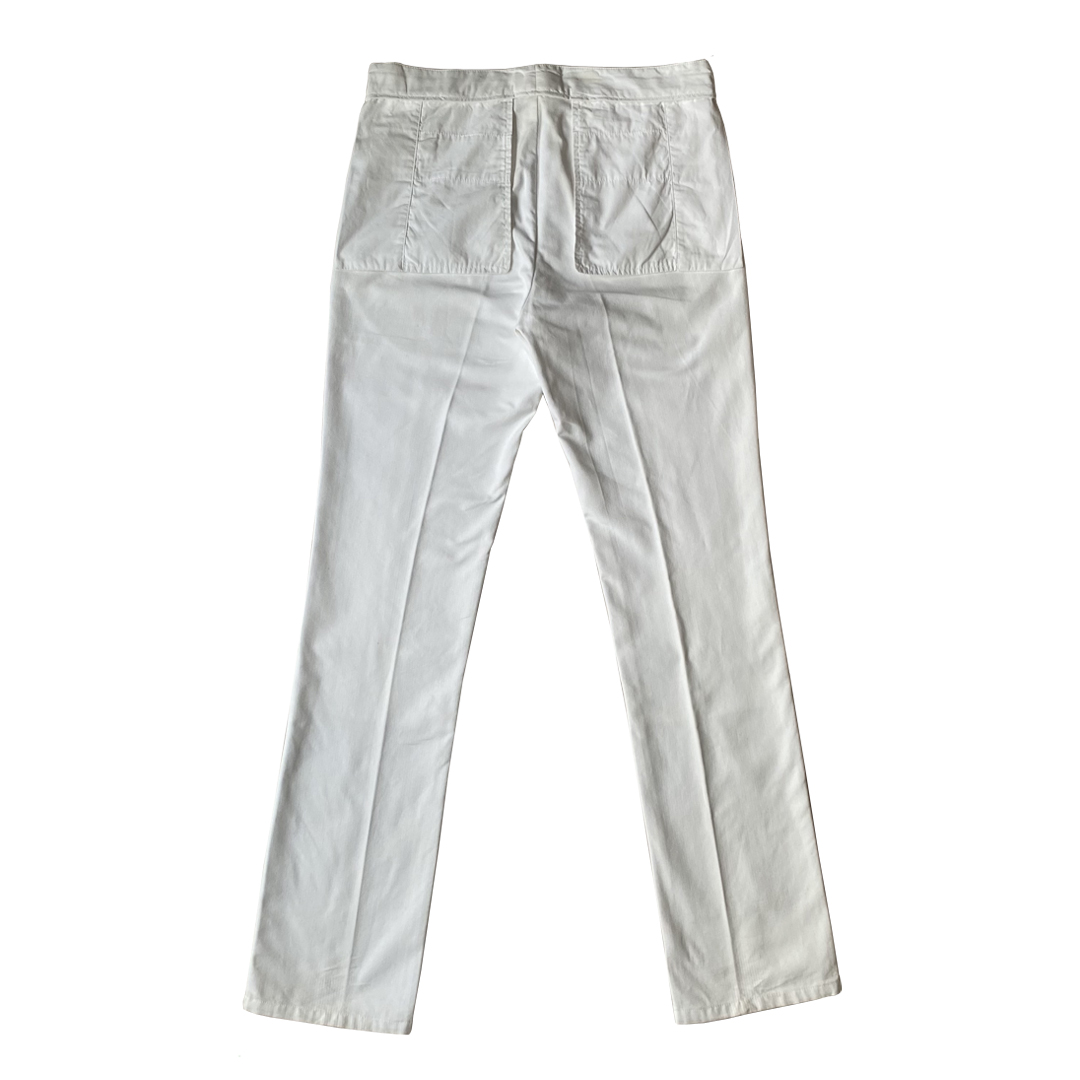 Helmut Lang, S/S 2003 Inside Out Trousers

Deconstruction was one of the S/S 2003 collection's main themes, and this exceptionally rare pair of trousers has been reworked to create the look of a garment that is worn inside-out.

Constructed in a structured white cotton and an almost ripstop like material, the trousers hold their shape when worn. The main features are seen on the front, whereby pockets are attached to the outside alongside the usual inner lining also seen to cover the reversed thigh area. On the front, the button closure is also seen on the outside. Moving onto the back, two flaps cover the entrance to the buttoned back pocket to give the illusion that they too are inside out. This piece showcases a reduced and deconstructed design highlighting the exemplary style for what the Helmut Lang universe is known for. This marks one of the standout pieces from the Spring Summer 2003 collection.

Size 50, fit 32" or 33" waist.

Condition 8/10.