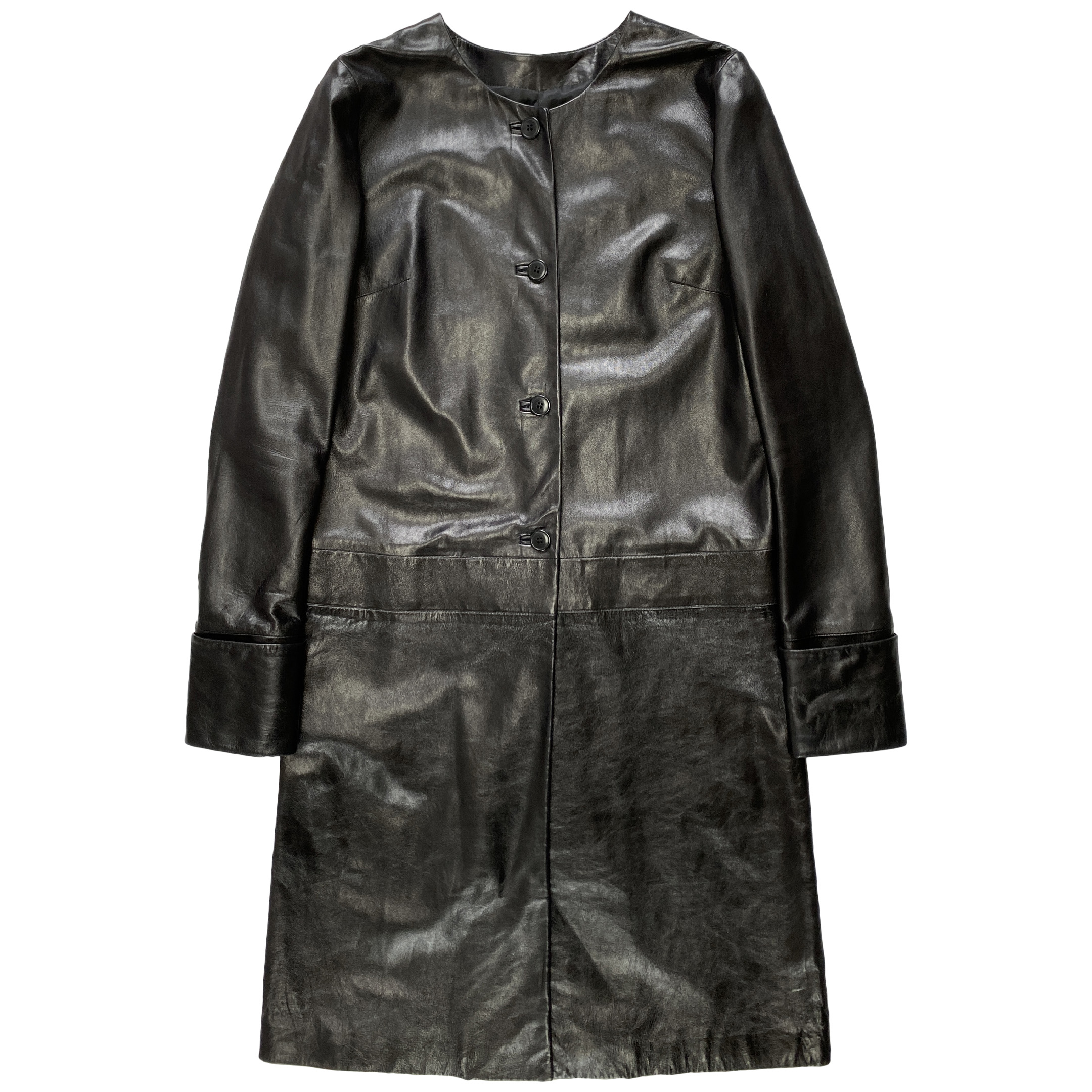 Helmut Lang, S/S 2001 Rounded-Collar Leather Trench-Dress


Helmut Lang's Spring Summer 2001 show consisted of his trademark classic-cut slim trousers, moulded tops and functionally tailored coats revamped for Spring. Opening in a very Helmut nature, the outfits were deemed both urban and modern, proving their functionality for the everyday person. However, as the show commenced more sexual undertones became apparent as tape-straps, semi-transparent tops, and bikini bottoms trailed down the runway leading towards crisscrossed, bondage-inspired outfits which inspired both an androgynous, uniformed feel alongside a womanly softness which Helmut was known for.

Here we have one of the rarer iterations of the collarless coat working almost like a dress when closed. This time constructed out of a buttery black subtle leather. Details include a rounded collar, button closure, a panelled waist, cuffs sleeves and a darted chest for an accentuated shape.

No size tag, fit 38/40.

Chest: 44cm
Shoulder: 37cm
Length: 97.5cm
Sleeve: 63.5cm

Condition 9.5/10.