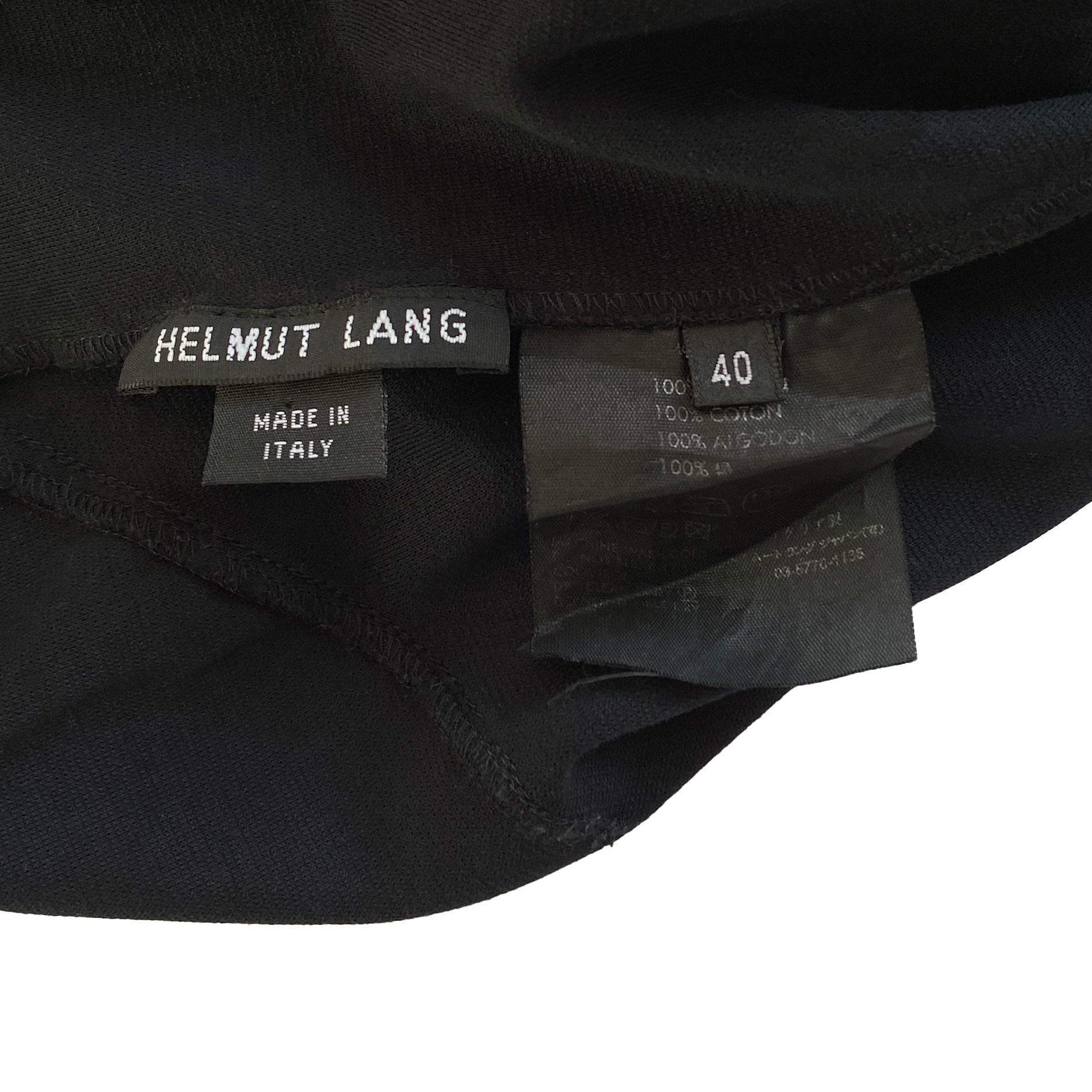 Helmut Lang, S/S 2001 Cross Strap Bound Dress

Helmut Lang's Spring Summer 2001 show consisted of his trademark classic-cut slim trousers, moulded tops and functionally tailored coats revamped for Spring. Opening in a very Helmut nature, the outfits were deemed both urban and modern, proving its functionality for the everyday person. However, as the show commenced more sexual undertones became apparent as tape-straps, semi transparent tops, and bikini bottoms trailed down the runway leading towards crisscrossed, bondage-inspired outfits which inspired both an androgynous, uniformed feel alongside a womenly softness which Helmut was known for.


This dress was a blatant sexual expression of his mostly black collection, a fitted waist and exposed back allowed for a sexy yet highly sophisticated after-work look: almost like a modern uniform for a soiree. Featured on a woman with a height of 5"9 here, the dress runs on the shorter side above the knees allowing for the exposed strapped back to be the centerpiece. Two thick straps criss-cross over the shoulder whilst four envelope the circumference of the back, creating a beautifully dynamic pattern allowing for skin exposure whilst remaining enclosed in the shape of the dress. The front has a deep scoop under the collarbones allowing for a casually sensual appearance. An everyday classic black Helmut piece of clothing for any women's wardrobe.

Size 40.

Chest: 36cm
Waist: 33cm
Lenght: 90cm

Condition 9/10.