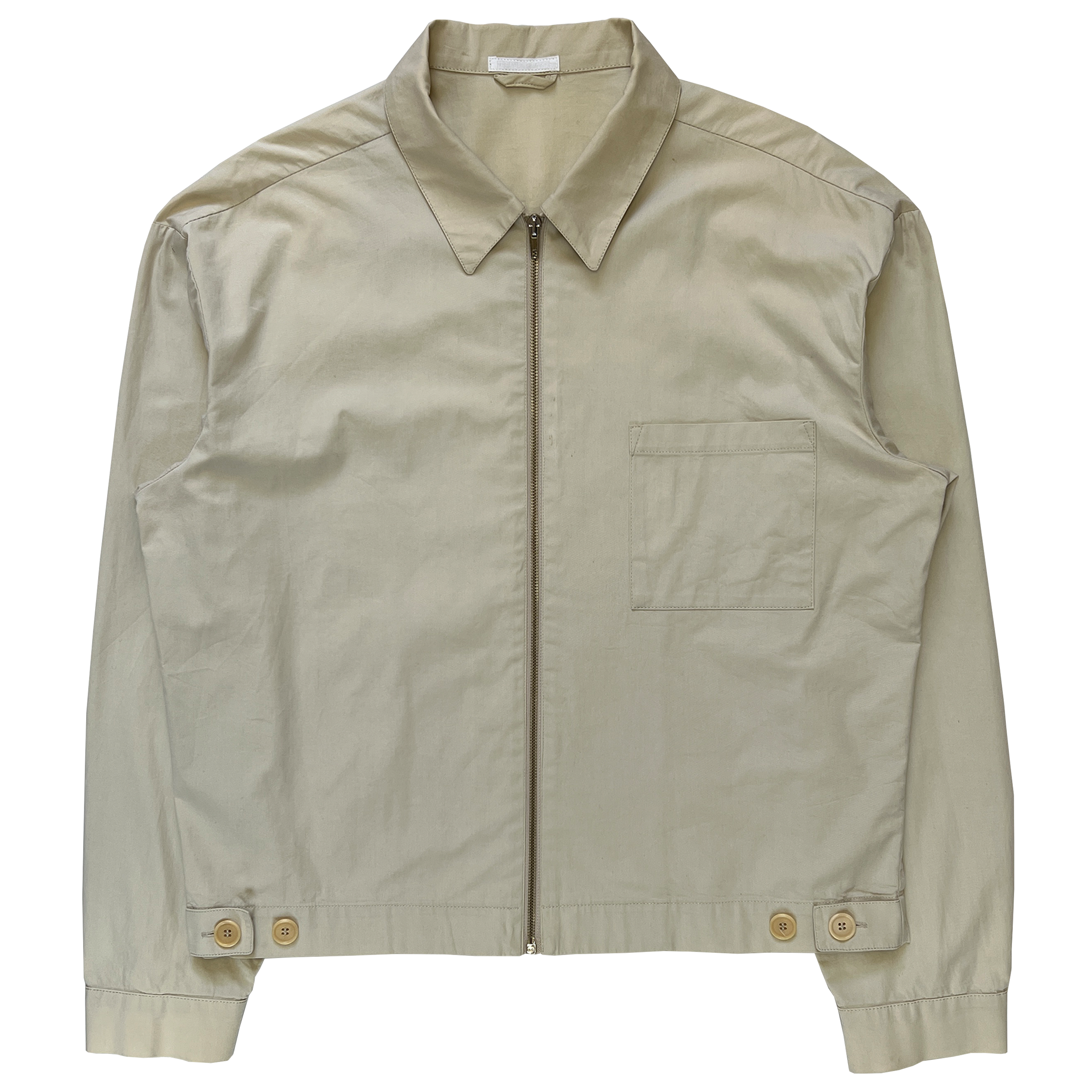 Helmut Lang, S/S 1996 Classic Lightweight Zipped Jacket


For his S/S 1996 collection, Lang showed us a full embrace of what he was known best for; minimalism. Stripping back garments to their most simplistic form whilst focusing in on the attention to detail down to the finest degree. Featuring a range of work uniform outfits with heavy military references throughout. The classic zipped blouson is a prime example of Helmut finest work and shows how he revisited styles to perfect them over time. First introduced in the early 1990s.

This jacket is constructed in a cotton and spandex blend which gives the overall garment a slight stetch, a soft fabric which allows for extreme comfort on the wearer. The signature square pocket seen throughout the earlier collections is featured here on the left chest, further details include a zipper closure and adjustable buttons at the waist.

Size 50.

Chest: 59cm
Shoulder: 52cm
Lenght: 60cm
Sleeve lenght: 63cm

Condition 9/10.