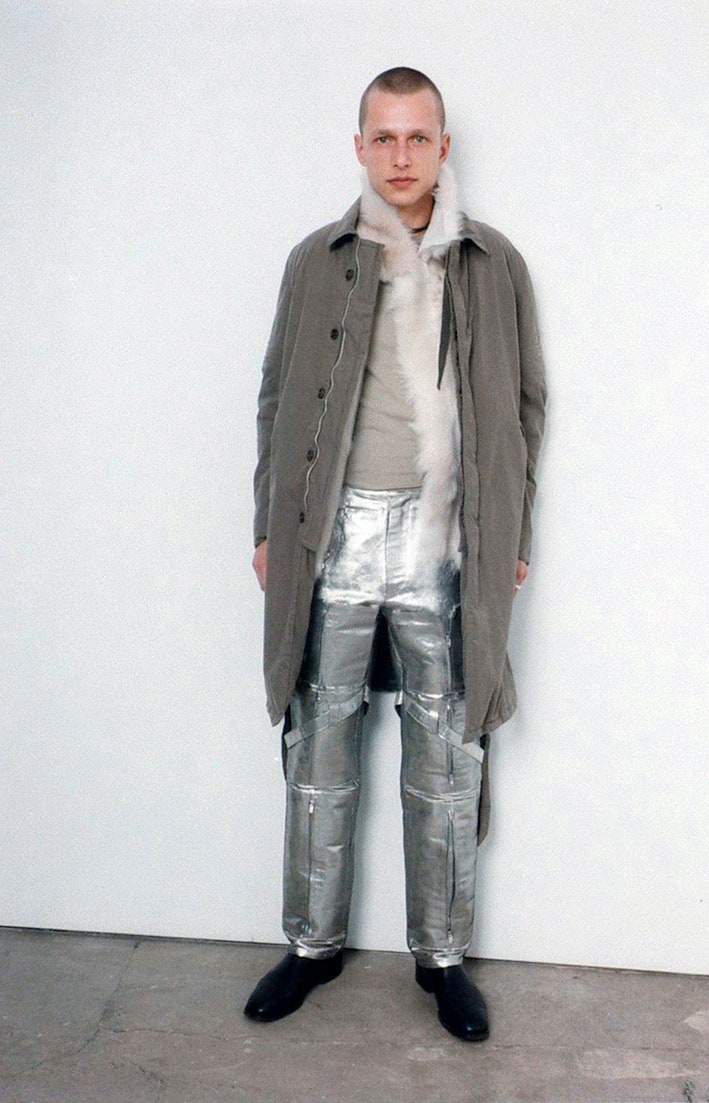 Helmut Lang, A/W 1999 'Séance de Travail' Astro Biker Coat

For his AW99 collection, Helmut Lang produced one of his most recognisable and iconic set of designs in his career. Lang set the tone for a new centuries wardrobe with a collection consisting of armour like padding, leather and NASA style garments, streaming the collection via online.

This coat is constructed in a vintage padded cotton which has aged beautifully overtime and is intended to show wear from the user. Biker details are seen to detail each elbow with zips at the end of each wrist. Inner straps allow for the coat to be worn almost like a backpack giving the coat hype functionality in all conditions, this showcases Lang's approach to the new century in making garments seemingly ready for the new millennium. Overall the coat features a wide array of details with a reminiscent mix of astronaut, fireman and biker garments.

Size 46.

Condition: 8/10.