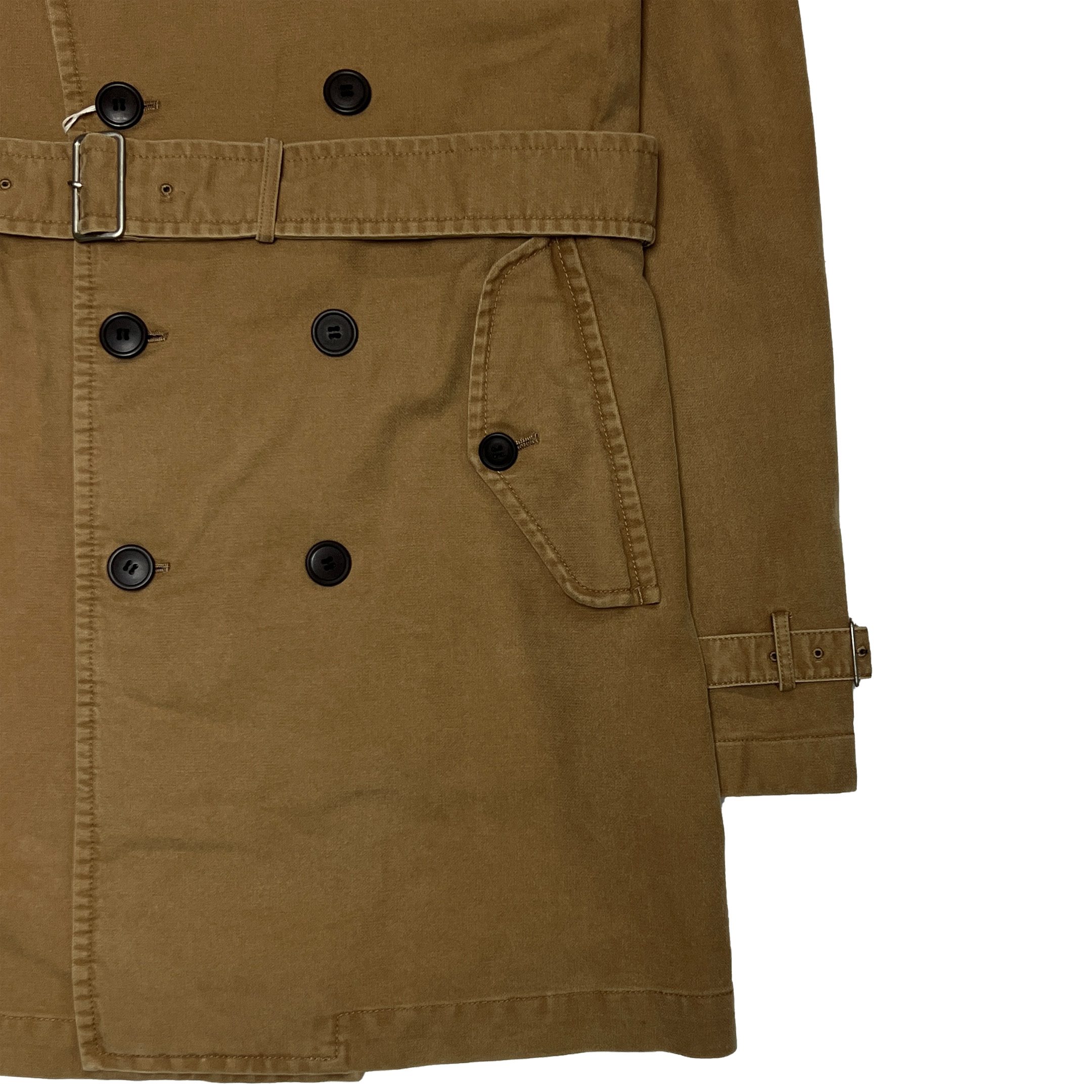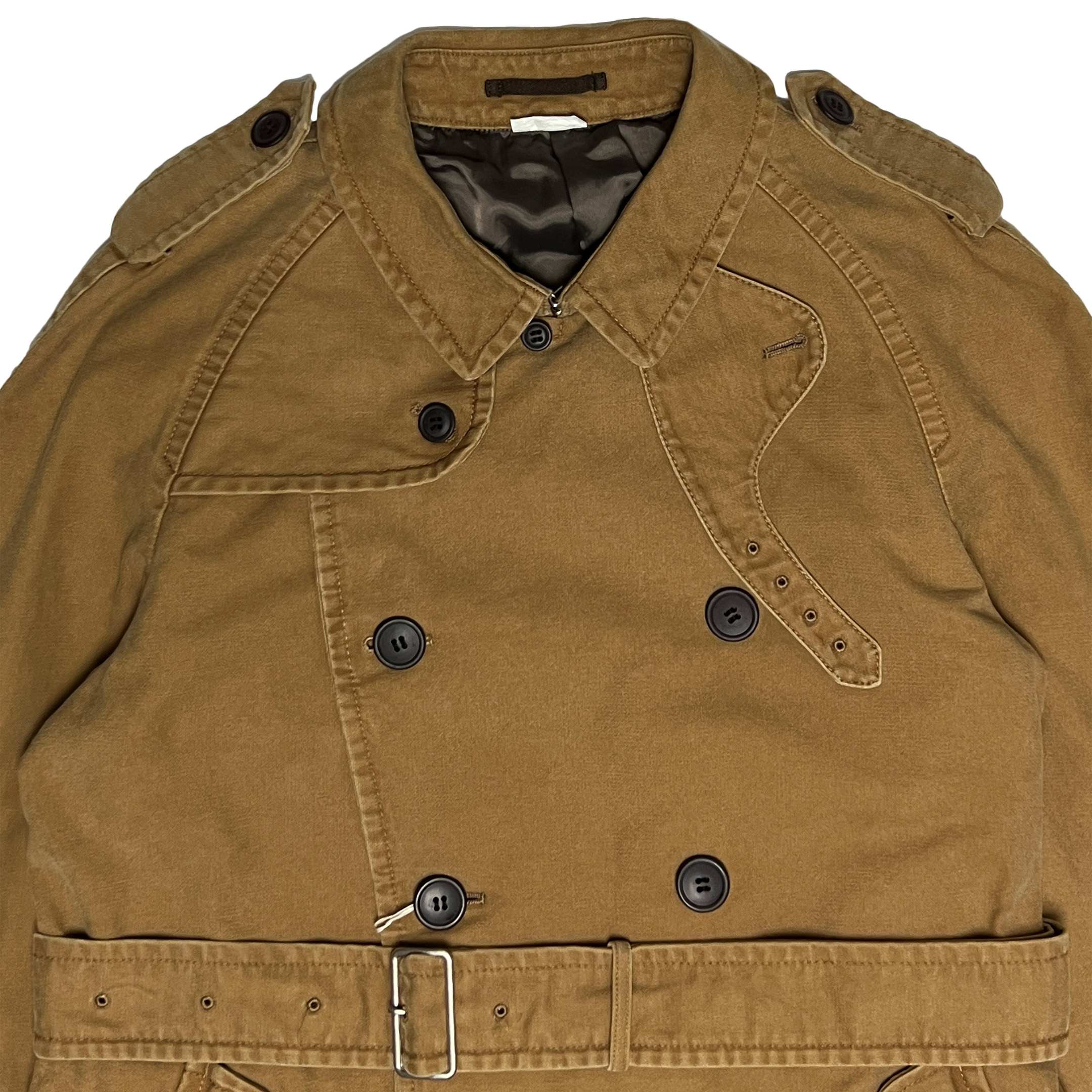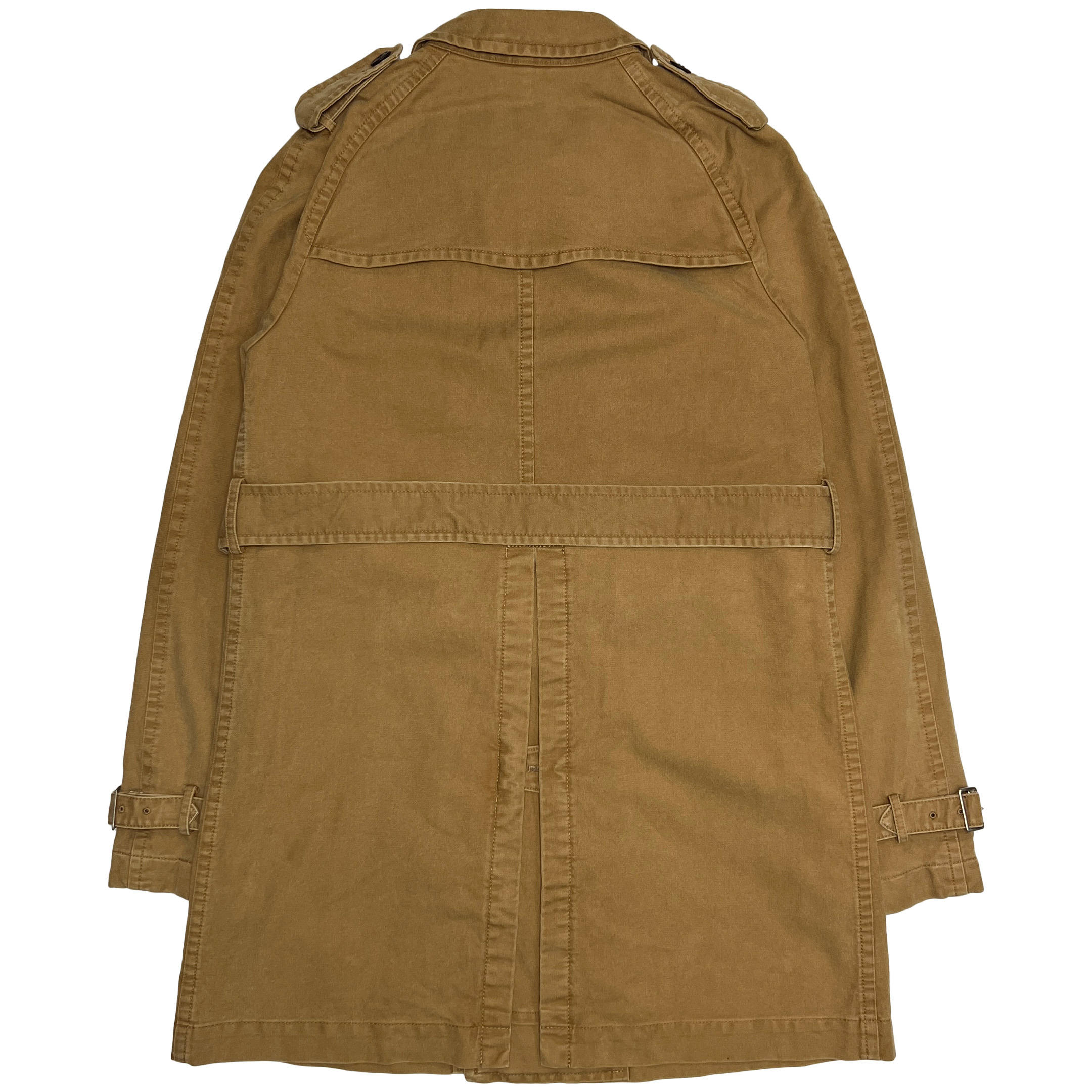 Comme des Garçons Homme Plus, F/W 2011 Brown Washed Cotton with Vintage T-shirt Reverse

Constructed using a washed cotton twill, using the classic Comme trench coat shape and details to adorn the piece. From the "DECADENCE" collection which featured a number of reconstructed t-shirts sewed into the patterns on a number of the garments, here we see it on the inside lining which can be shown when worn reversed.

Size M.

Chest: 50cm
Shoulders: 47cm
Arm:70cm
Length: 92cm

Condition, brand new with tag.