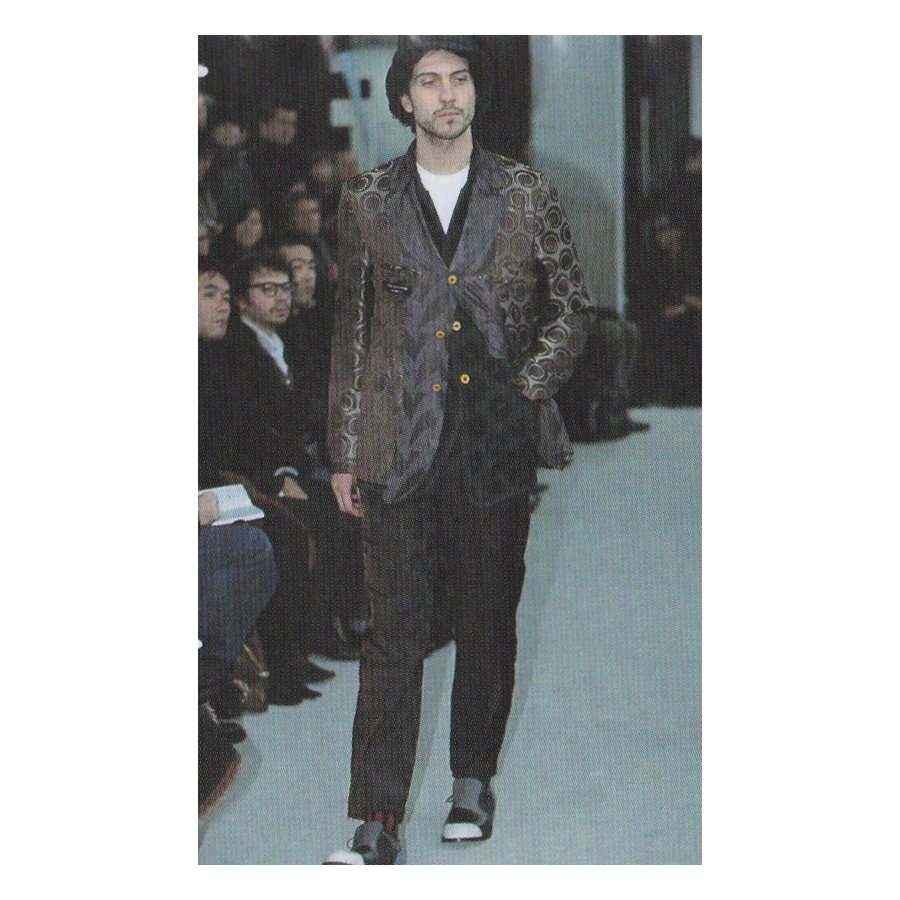 Comme des Garçons Homme Plus, A/W 2002 Inside-out Woven Blazer


Comme Des Garçons as a whole is hard to boil down into one cohesive summary. Launched in 1973, CDG initially caught attention for its outright harsh rejections of what women we supposed to dress like. Rei Kawakubo's work was characterised by drapey black clothing, often harshly distressed. Founded in 1984 and immediately shown at Paris Fashion Week, CDG Homme Plus serves as Kawakubo's purest vision of the men's wardrobe. Rei stated early on that although originally a women's brand "the basics of clothing lie in men's fashion."

Here we have a fine example of the Homme Plus label, using one of the main house codes of deconstruction, we see an intricate woven constructed blazer flipped inside out. With this, we get to see the tailoring techniques used in the piece and also the crude detail of leaving the brand label stitched to the, what would be, inside pocket now facing out. A harshly fraying neckline which can be flipped up depending on the wearer's preference. Moving on to further distressing seen on the bottom of the contrasting middle hem, located below the 3 button single breast closure.

Size S.

Chest: 46cm
Shoulder: 40cm
Length: 72cm
Sleeve: 67cm

Condition 8/10, small abrasion to right arm.